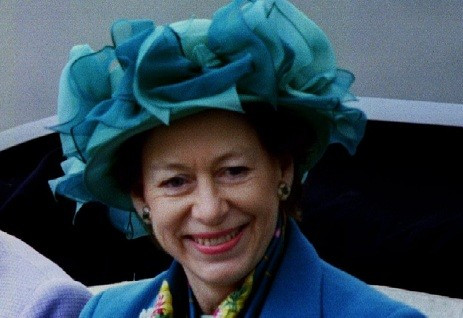 An accountant on the island of Jersey has reignited his claim that he is the illegitimate son of the Queen's late sister Princess Margaret.
Robert Brown, 57, claims the Princess gave birth to him in Kenya in 1955 in top secret, and his father could have been Scottish aristocrat Robert Douglas-Home.
After his birth, Brown believes he was adopted by another family and cast out of the royal fold.
Brown, who first went to court in 2007 in an attempt to prove his lineage, is about to mount a fresh legal challenge to win the release of secret files pertaining to royal wills drawn up following Princess Margaret's death in 2002.
He has appointed the law firm Christian Khan, and says he will spend up to £100,000 in pursuit of victory.
Brown's previous claim was labelled "imaginary and baseless" in court, and Buckingham Palace has refused to comment on his latest claim. However he insists he is not a crank, telling the Guardian:
"I can't get it out of my head that I am right. I can understand people are sceptical because it seems to be childhood fantasy stuff, but it is not like that with me."
If his claim is upheld, Brown will instantly be elevated to 15th in line to the throne, as he was born six years before Margaret's eldest son, Viscount Linley.
Bizarre chain of events
Brown's claim to become a member of the royal family is based on a chain of apparently unrelated events around his birth.
According to records, his birth was not registered for a month. A privy council meeting took place the day he was born and later that year, Margaret called off her marriage to Cpt Peter Townsend.
During the later stages of the alleged pregnancy, Brown claims Buckingham Palace officials used body doubles of Princess Margaret to shield her from the public eye.
Then years later, when his mother handed him his birth certificate, his suspicions were stoked further. "[My mother] gave me my birth certificate in my early 20s in a rather stiff, matter-of-fact and slightly stressed monotone," he said.
"It struck me as odd at the time - on her part devoid of emotion, slightly embarrassed and her manner did not seem to invite discussion.
"Odd for a mother but maybe not in the circumstances given she would have played a part if only of silence in the registration of the birth."
The Royal family gave a frosty reception to Brown's claims: "Buckingham Palace does not comment on the allegation made by Mr Brown," said a spokesman.