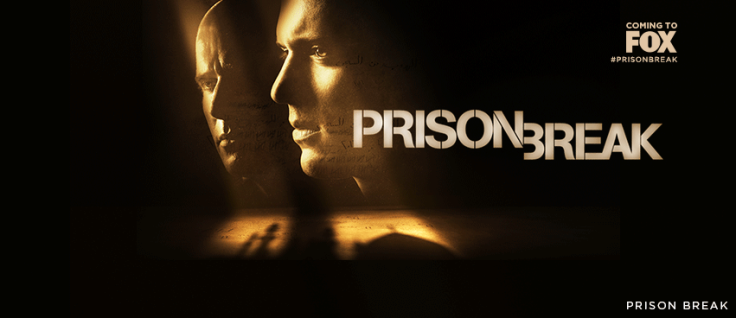 Dominic Purcell has resumed filming for Prison Break's revival series, after recovering from a major on-set injury on 30 May. The actor was injured after a heavy iron bar fell on his head and broke his nose.
The actor took to Instagram to share a poster of Prison Break, and wrote, "Back" hinting that he is back to the set to continue filming. Purcell plays Lincoln Burrows, who will be seen helping his brother, Michael Scofield [played by Wentworth Miller] break out from a high-security prison overseas.
The actor also spoke to Deadline about his on-set injury and shared details about the plot for the revival series. The actor explained the scene he was filming for when he got injured. "It was just basically me running into this prison to look for my brother, Michael (Wentworth Miller). I can't reveal too much of the plot, obviously, but there was a reason why I was running in, and a reason why all the guards were running out of the prison."
"Because basically, the regime in Yemen had collapsed, it was in complete chaos and turmoil, and the gates were open so all the prisoners were released. And I'm running in trying to get through and find Michael, and I can't. But then the iron bar hit me on the head, and apparently, the whole cage then collapsed on me after I hit the ground. But I didn't feel that," Purcell explained.
When asked about the revival series plot, the actor teased "riveting, high-tension thriller".
"It's tying into what's going on in the world today with terrorism. The show is taking place in Yemen; we're dealing with ISIS and ISA, and obviously we left off with Michael presumably dead. He wasn't, he ended up working for this organization. It got to the point where he couldn't do it anymore, and they threw him in a jail in Yemen to change his mind."
"He didn't change his mind, they set him up...Paul Scheuring has written all of the nine episodes. Honestly, the fans are going to be blown away by this. It's really a riveting, high-tension thriller. It's an extraordinary, extraordinary show. I've seen the dailies of it, and it looks like a cross between Bourne Identity and American Sniper. It's crazy. It's really, really cool," the 46-year-old actor added.
The show will premiere in early 2017 on Fox Network.