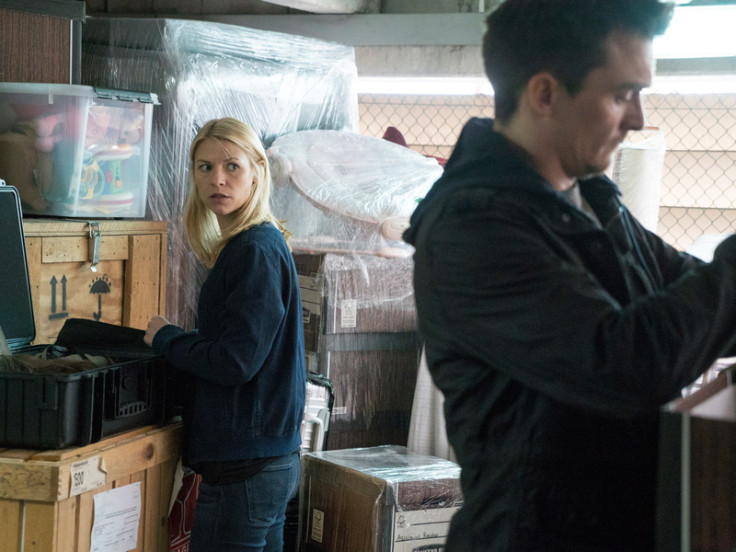 Homeland season 6 will not premiere in the fall this year, but will return with new episodes in January 2017. Filming is set to start later in the summer and as previously confirmed Claire Danes's character Carrie Mathison and Rupert Friend's Peter Quinn will return in season 6.
CEO David Nevins confirmed that Homeland will return in 2017. He told The Hollywood Reporter that the network is in final talks with Fox 21 Television Studios to renew the series for seasons 7 and 8.
Nevins said, "Just because I'm not thinking that far ahead doesn't mean Alex Gansa and his team aren'. It's changing itself pretty dramatically each season. I think more than most, this show has an open-ended expiration date. That said, I've been focused on getting this deal done and not really asking what happens beyond this deal.
Claire Danes and executive producer and director Lesli Linka Glatter attended the Film Society of Lincoln Center's Women of Homeland event in New York, where Danes spoke to Entertainment Weekly about waiting until 2017 for season 6.
She said, "I know not that much about it. The writers are scheming and dreaming. We've gotten a few outlines. We have a general sense of where it's going. It takes place during that intermediary phase where the president has been elected but has yet to assume the position of president. It's that in-between moment that is not typically focused on, so it'll be interesting to see what it looks like."
When asked about Carrie's plotline in the upcoming season, the 37-year-old actress revealed, "She's stateside; she's living with her daughter. This idea of atonement is still playing. She's accrued a lot of guilt over the years and she's still wrestling with that. She's on her meds! She's probably mentally capable."
Danes also spoke about Peter Quinn – who was left to die in the season 5 finale – and said, "We [she and Quinn] didn't know [when we were filming], but now we know. We shot a couple of different versions [of the ending] just in case."