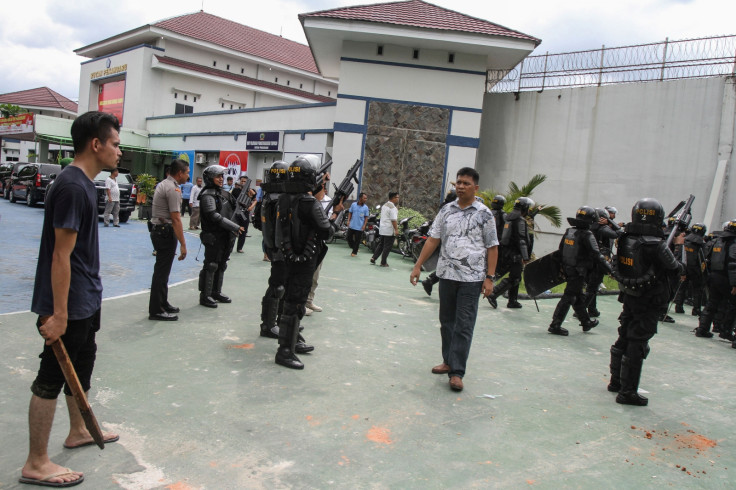 Security guards deliberately overcrowded a prison in Indonesia to extort money from the inmates, the country's Justice Minister Yasonna Laoly said, pledging strong action against those responsible.
The overcrowding resulted in the recent mass breakout at the Sialang Bungkuk prison in Pekanbaru, Riau province, during which more than 440 inmates escaped.
The inmates staged the breakout on Friday (5 May) in one of the biggest jailbreaks in Indonesia's history. The prison housed over 1,800 prisoners – four and half times more than its capacity of 400.
Yasonna said the security officials involved in the extortion bid and harsh treatment of the prisoners would be put in the same prison.
"There is no tolerance for those who are proven to have committed extortion and taking money [from prisoners]. Hopefully, there is enough evidence and it is up to the police how they investigate it. I want to throw them in prison so they will know how it feels [to be inside]," the justice minister said.
He said there were indications that the prison authorities wanted to accommodate close to 2,000 inmates as part of their extortion bid.
The prisoners broke out after pulling down a gate near a mosque located inside the prison complex shortly after Friday prayers. As many as 179 of the escaped prisoners are still at large, while the others were captured over the weekend with help from the military and local community leaders.
"I expect those still at large to return before being arrested and hunted down by police; [you] better turn yourselves in," Yasonna warned. He added that the government was exploring ways to address the issue of overcapacity in prisons.