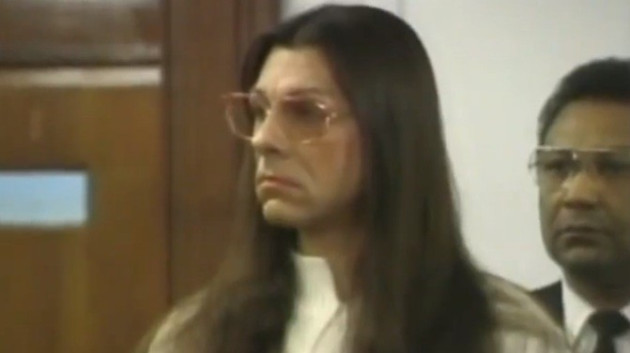 A US judge has ordered prison officials to provide taxpayer-funded sex-reassignment surgery to a transgender murderer serving life in a male prison.
Michelle Kosilek, born male with the name Robert, was convicted of killing wife Cherly in 1990. Kosilek has since received hormone treatments and lives as a woman in an all-male Massachusetts prison.
US District Judge Mark Wolf is believed to be the first federal judge to order prison officials to provide-sex reassignment surgery to an inmate. Wolf believes the surgery is necessary in order to treat Kosilek's "serious medical need".
In his 126-page ruling, Wolf declared surgery to be the "only adequate treatment" for Kosilek and that "there is no less intrusive means to correct the prolonged violation of Kosilek's Eighth Amendment right to adequate medical care."
Kosilek first sued the Massachusetts Department of Correction 12 years ago, which led to Wolf entitling her to treatment for gender-identity disorder two years later, but stopping short of ordering surgery.
Officials at the Massachusetts prison have opposed the decision to grant the gender reassignment treatment, arguing that Kosilek's safety inside the prison will be impossible to maintain as she will surely be a target for assault from the male inmates.
The court ruling did not specify whether Kosilek should be moved to a female prison after her surgey. The final decision on this matter will be left with the Massachusetts Department of Correction.
Political criticism
The decision to provide surgery to Koslilek, which could cost up to $20,000, (£12,000) has also sparked widespread political criticism in the US.
The Senator of Massachusetts, Scott Brown, describes the move as "an outrageous abuse of taxpayer dollars."
Brown added: "We have many big challenges facing us as a nation, but nowhere among those issues would I include providing sex change surgery to convicted murderers.
"I look forward to common sense prevailing and the ruling being overturned."
House Republican Leader Bradley Jones disagreed with Wolf's judgement that sex-reassignment surgery is a medical necessity.
Jones said: "It's one thing to say, 'I have cancer and am in need of treatment,' [but this case] seems to be more medically desirable than a necessity."
Jones also expressed worries that the decision could open up a "Pandora's box" of requests for medical procedures from other inmates.
In a telephone interview last year, Kosilek defended the surgery. She said: "Everybody has the right to have their health care needs met, whether they are in prison or out on the streets.
"People in the prisons who have bad hearts, hips or knees have surgery to repair those things. My medical needs are no less important or more important than the person in the cell next to me."