Priti Patel reprimanded by PM Theresa May over undisclosed meetings with Israeli Prime MInister
Priti Patel privately met with the Israeli prime minister Benjamin Netanyahu over two months ago.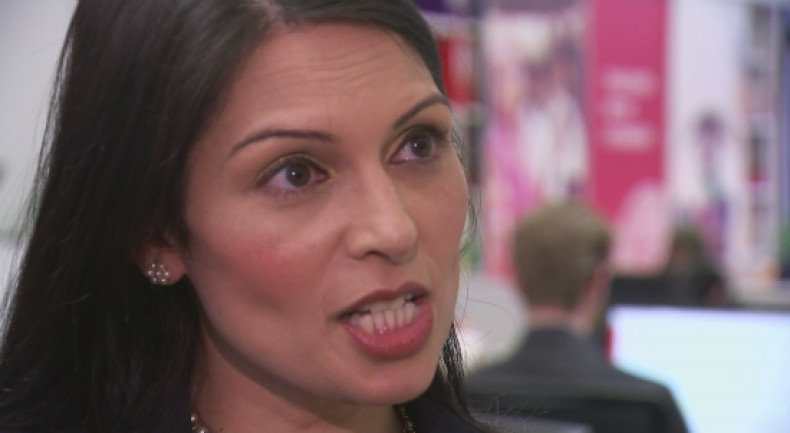 Theresa May has admitted she did not know her cabinet minister Priti Patel had privately met with the Israeli prime minister Benjamin Netanyahu over two months ago.
Despite calls for her to be dismissed in light of a violation of the ministerial code, the Prime Minister said she will not sack Patel because no "damage" had been done.
The secretary of state for international development is said to have held 12 official meetings with Israeli politicians while she was "on holiday",
The PM and the UK Foreign Office reportedly knew nothing of the meetings until last Friday (3 November).
When questioned about the meetings Ms Patel insisted that Boris Johnson was aware of the meetings. "Boris knew about the visit," she told a reporter on Friday. "The point is that the Foreign Office did know about this, Boris knew about it."
However, after being challenged for the breach of protocol, which requires all MP's to inform the Foreign Office when they are conducting official business overseas, she later acknowledged that her her actions were highly irregular.
"This summer I travelled to Israel, on a family holiday paid for myself," she explained. "Meetings were set up and recorded in a way which did not accord with the usual procedures.
"In hindsight, I can see how my enthusiasm to engage in this way could be misread," she said. "I am sorry for this and I apologise for it."
Ms Patel was reportedly rebuked by the Prime Minister in person, but will retain her role as international development secretary, The Guardian reports.
Mrs May's spokesman said: "The prime minister welcomes the secretary of state's clarification about her trip to Israel and has accepted her apology for her handling of the matter. The prime minister met the secretary of state this morning to remind her of the obligations which exist under the ministerial code.
"The important point here is that no UKinterests were damaged or affected by the meetings which took place. The secretary of state has apologised for the way she handled this matter."
Despite the Prime Minister's conciliatory response Patel faced a backlash on social media, with members of the opposition and political commentators calling for her immediate dismissal.