Private Eye Rebekah Brooks Cover Not Contempt of Court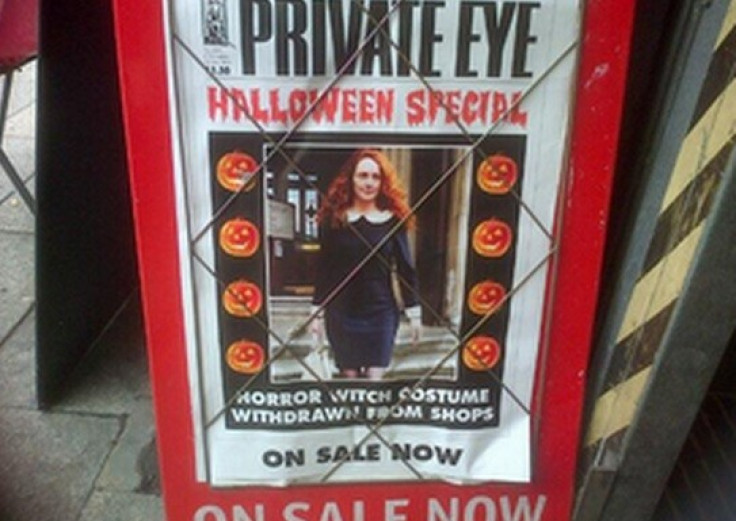 The Attorney General's Office has ruled that there are no grounds to institute contempt of court proceedings against Private Eye over its latest issue which features former News International executive Rebekah Brooks on its cover.
The Attorney General made the decision after plain-clothes officers allegedly pulled copies of the magazine off the shelves of a newsagents near the Old Bailey where Brooks is on trial with seven others in a case relating to an alleged News International phone hacking plot.

Two Metropolitan Police officers reportedly removed from public view the latest issue of the satirical magazine to avoid the risk of contempt of court.
The AG's office said in a tweet: "Private Eye front cover has been brought to our attention, but AG has decided proceedings for a potential contempt of court aren't required."
In court, potential jurors for the trial of Brooks and others were questioned on whether they had seen the front page of the latest issue.
According to order-order.com, vendors were told not to sell the magazine by police "on behalf of the Crown Prosecution Service".
A police source told IBTimes UK: "It all stems from the court case and their front page."
The offending content was the magazine's front page, which contained a subhead reading "Horror witch costume withdrawn from shops" beneath a picture of Brooks.
The former editor of the Sun and the News of the World and chief executive of News International has denied conspiracy to hack telecommunications, conspiracy to conduct misconduct in public office and of perverting the course of justice.
On trial with her is David Cameron's former spin doctor, Andy Coulson, Brooks's husband Charlie Brooks and five others.
A source at Private Eye said: "We don't have any comment."
Phone-hacking jury sworn in
At the Old Bailey a jury of nine women and three men was sworn in.
The judge, Mr Justice Saunders, expained that British justice was on trial.
Referred to this week's edition of Private Eye, he said its attempt to produce a satirical cover was exactly what the jury should put out of their minds.
"Private Eye has seen fit today to put out their November edition... it bears a picture of Rebekah Brooks on the cover," he said.
"It is meant to be satire. You ignore it; it has no serious input and it is not relevant to your considerations. It is one of those things that you will have to ignore, a joke that in the circumstances of today is a joke in exceptionally bad taste.
"It is only the views of you 12 that we want at the end of this trial."
© Copyright IBTimes 2023. All rights reserved.