Private landlords raking in £9.3bn a year from government's bloated housing benefit bill
National Housing Federation says affordable housing shortage and higher rents driving up housing benefit bill.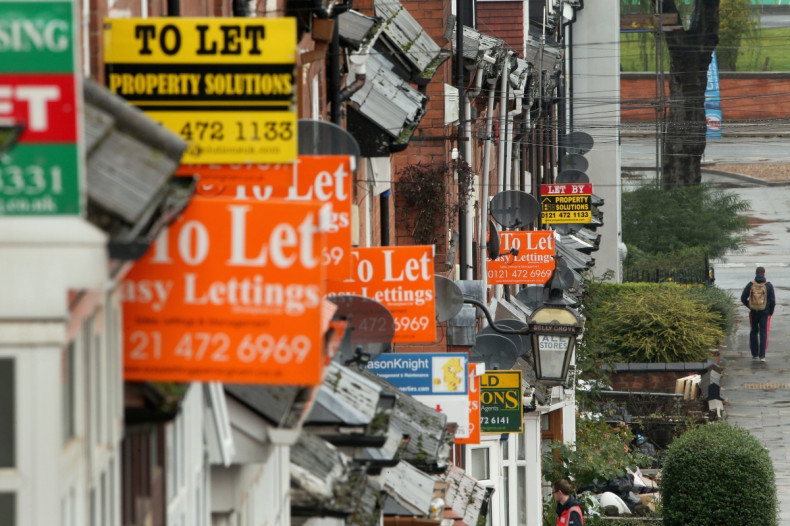 The amount of housing benefit pocketed by private landlords has doubled over a decade as a shortage of social housing forces more claimants into the private rented sector where they face higher rents — increasing the government's welfare bill.
That is according to an analysis of benefit data by the National Housing Federation (NHF), a group representing housing associations. The NHF said £9.3bn ($12.1bn) went to private landlords from the housing benefit bill in 2014-15, up from £4.6bn in 2005-06 — a 99% increase.
There has been a sharp rise in the proportion of housing benefit claimants who live in private rented housing, up 42% since 2008 to 1.5 million households in total today. There are 3.2 million households in the social rented sector. On average, it costs £21 more a week to house a claimant in the private rented sector than in social housing, according to the NHF.
If all the private renters receiving housing benefit were in the social sector, the government would save £1.5bn a year in welfare spending, claimed the NHF.
"It is madness to spend £9bn of taxpayers' money lining the pockets of private landlords rather than investing in affordable homes," said David Orr, chief executive at the NHF.
"The reality is we have taken action to bring the housing benefit bill under control, and since 2012 the amount going to private sector landlords has actually been falling – something which the National Housing Federation fails to recognise," said a government spokesman.
"We are also committed to building the homes this country needs and investing £8bn to build 400,000 more affordable homes."
"The private rented sector plays a significant role in providing much-needed homes for tenants so there seems no real benefit in the NHF taking a cheap shot at landlords," said Richard Lambert, chief executive at the National Landlords Association (NLA).
"What we should all be talking about is the failure of successive governments to adequately allocate its housing budget and to incentivise the building of new homes. In the long term, that would be the best use of taxpayers' money."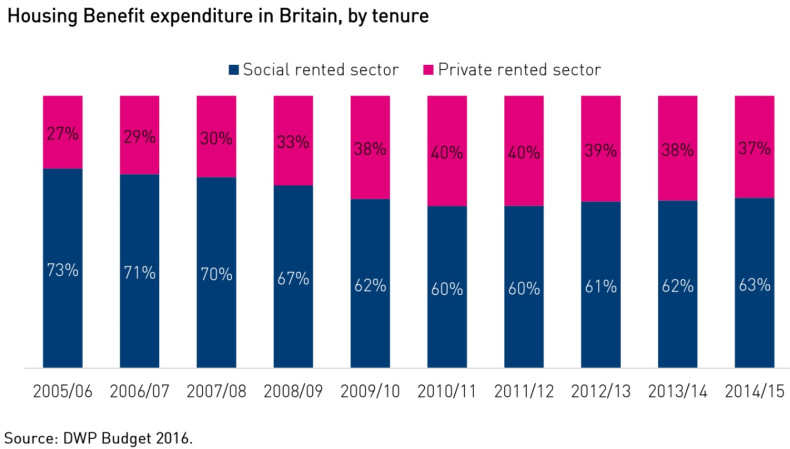 The NHF has called for government funding set aside for the construction of specific types of housing, such as £2.3bn for discounted "starter homes" for first-time buyers, to be pooled and used flexibly.
It argues that allowing housing associations to access the money based on their own decisions of what types of homes need to be built in certain areas, turning it into a loose general fund worth as much as £7bn, will boost much-needed housebuilding — in particular, affordable housing.
"Housing associations want to build the homes the nation needs," Orr said. "By loosening restrictions on existing funding, the government can free up housing associations to build more affordable housing at better value to the taxpayer and directly address the housing crisis."
The buy-to-let sector has exploded over the past 20 years in response to higher demand for private rented property. But a perennial shortage of housing has fuelled rents growth over the same period. Around half the level of new housing needed a year to meet demand is being achieved.