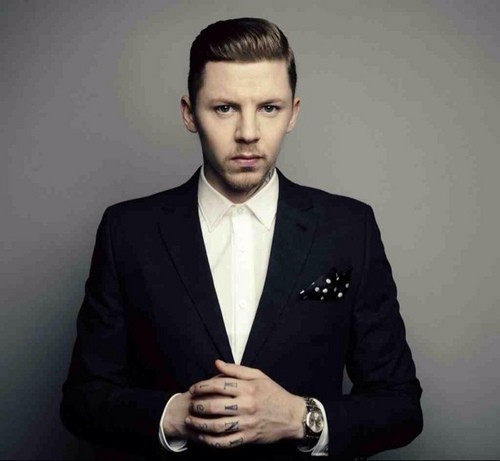 Professor Green has sparked online outrage after making a distasteful joke about bulimia on Twitter.
The rap star angered some of his 1.2 million followers by describing the eating disorder, which affects up to 1.6 million people in the UK, as "intelligent".
His Twitter storm started when he tweeted the line: "I'm over their heads like a bulimic on a sea-saw" from a new unnamed song, before adding: "Bulimia is quite an intelligent eating disorder".
Green, whose real name is Stephen Manderson, later added salt to the wound by tweeting: "It would be easier just to chew food and spit it out but still, you get to eat whatever you want and stay skinny."
The 28-year-old artist made the remarks while on holiday in New York with his super-slim girlfriend, Made In Chelsea star Millie Mackintosh.
Furious fans quickly flocked online to share their disgust and anger over his words, with many users branding him "sick and disgusting".
One said: "What an awful thing to say. Disappointed I thought he was alright."
Another wrote: "Not your biggest fan, but you are jokkeee."
The Read All About It star attempted to defend his poorly received comments by saying: "I'm going to have maple syrup for blood by the time I leave this place.
"I'm just trying to find a way to be in New York and not become a fat b*****d."
He then tweeted: "[Cue] all the people who start telling me how insensitive I am and how bulimia jokes aren't funny yadda yadda yadda.(sic)"
Clinical nurse specialist Dan Round, who treats people with eating conditions, told the Sun: "There is a lot of stigma and misunderstanding surrounding eating disorders. They are not just about food and wanting to be thin."