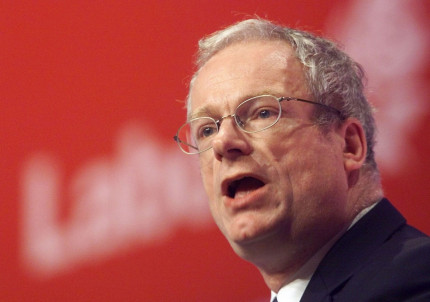 When stand-in minister for the floods, Eric Pickles, decided to take on the Environment Agency and blame it for giving bad advice to the government he probably hadn't counted on the reaction he was going to spark from the agency's boss Lord Smith.
A week after Pickles' now infamous suggestion that the agency weren't the experts they claimed to be, he has been silenced by the prime minister and effectively removed from the political frontline of the government's response to the crisis.
Meanwhile, despite calls for his resignation, Smith remains in place and many believe he will end up being vindicated to a great degree over his reaction to the crisis, specifically over the effectiveness of dredging and exactly how much the government had been cutting the agency's budget for just such measures.
It may not help him. His term of office ends in July anyway and there is no suggestion in Westminster that he will be, or has asked to be, reappointed. While it is quite likely his enemies in government will claim he is being ousted.
But, with the crisis set to last right into the summer, most money is now on Smith remaining in his job until then. He appears to have seen off the immediate threat to his position.
The problem for Pickles was that he appears not to have factored in Smith's ability and willingness to fight back just as hard as he was being punched.
Smith immediately won the support of the real floods minister, Environment Secretary Owen Paterson, who complained to the prime minister about Pickles' "grandstanding" amid suggestions that Paterson actually agreed with much of what Smith had been doing at the agency.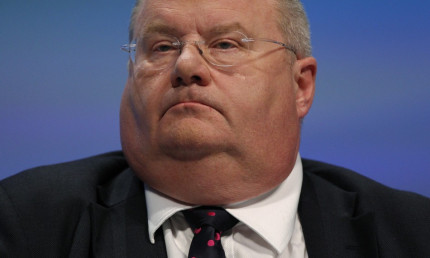 Then Smith hit back saying his experts knew 100 times more about flooding than a minister like Pickles. Which appeared to be glaringly obvious to observers.
And, perhaps crucially, he started talking about exactly what the government had done to the agency's budget and the redundancy threats – apparently now removed – hanging over hundreds of his staff.
This fightback probably came as a bit of a shock to the government because, until then, Smith had been ready to operate in partnership with ministers and keep any criticisms to behind-the-scenes negotiations rather than conducting them through the media.
He had even stopped sitting as a Labour peer in the Lords, instead becoming an unaligned member of the upper chamber.
Before his move to the Environment Agency, and a large number of other bodies such as the Advertising Standards Authority and the Ramblers' Association, Smith had been a Labour cabinet minister.
He had served in a number of posts including as Tony Blair's first Culture Secretary but, after being criticised for failing to make much of an impact, he eventually moved to the backbenches, from where he opposed the Iraq war, then stood down as an MP for a seat in the Lords in 2005.
He had already proved he was ready to stand up and be counted when in 1984 he became the first openly gay MP then in 2005 he revealed he had been HIV positive since 1987.
In 2008 he was given his current post as Chairman of the Environment Agency and was reappointed by the current government in 2011 on a salary of £97,365 for three days a week.
After his initial appointment he said Britain faced hard choices over which coasts to defend and which to leave to the sea because it would not be possible to save all coastal homes from sea erosion.
And at the beginning of the crisis he was reported as saying the government would have to make a choice between protecting "town or country". Although it was later pointed out he was referring to the way government money was allocated which did just that.
Nonetheless, it was comments like that and claims dredging would only have made a minimal difference in the current floods, that saw him criticised at the beginning of the current crisis.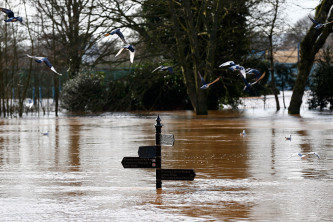 And he faced the wrath of residents and farmers when he visited the hardest hit areas and rejected calls on him to resign. It appears to have been an experience that shook him and prompted him to start a fight back.
Then, when Pickles made it clear he believed Smith should resign, in what was widely seen as an attempt to politicise the crisis and scapegoat the agency, and blasted the agency, he took off the gloves and started openly criticising the government in a way he had previously appeared reluctant to do.
He is far from free and clear, however, and the prime minister has clearly withdrawn his support saying only that "now is not the time for resignations."
So while Smith has survived these events and there must be a good chance he will see out his remaining term, the calls for his head may yet resurface once the immediate crisis has abated.