UK Floods Crisis: Environment Agency Chairman Says Homeowners Knew Risk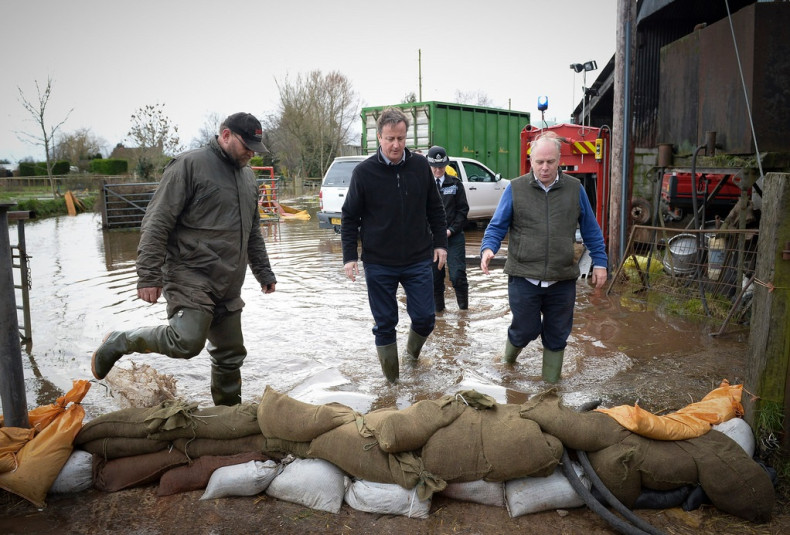 With no end in sight to the flooding misery, the chairman of the Environment Agency has rubbed salt into the wounds of its victims by claiming those residents affected were aware of the dangers of living in high-risk regions.
Lord Smith, who previously faced criticism for saying Britain needed to decide whether to protect "town or country" from flooding because it can't afford to do both, has angered flood victims further.
He said those who bought homes in flood plains need to think about the "risk that that property faces".
Residents affected by flooding and MPs have both demanded that Lord Smith step down from his position. They have accused him of trying to divert the blame away from the Environment Agency. Lord Smith has dismissed calls for his resignation, saying he has been restrained by Treasury rules on flooding finances.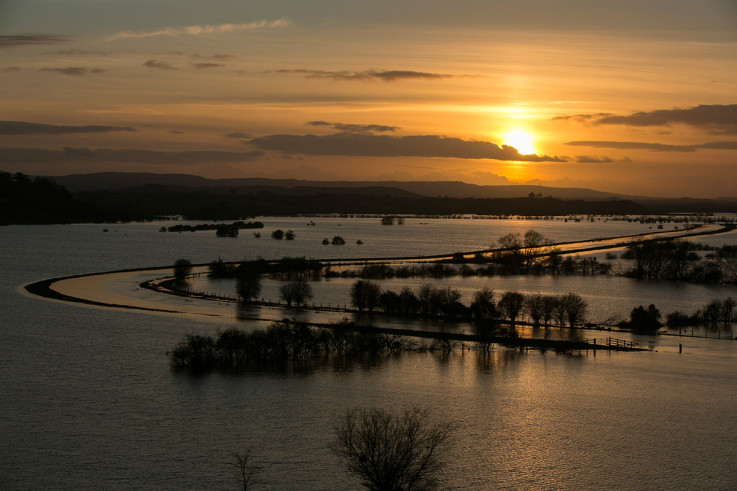 The sun sets over flooded fields surrounding the River Tone on the Somerset Levels
Getty
Lord Smith told the BBC: "Anyone who builds in a flood plain, anyone who buys property in a flood plain, needs to think about the flood risk that that property faces."
He added: "When planning applications come in for this sort of building we are a statutory consultee, but we are not the statutory planning authority."
Earlier this week, David Cameron attempted to stop the outbreak of cabinet squabbling over the chaotic response to the flooding crisis. Angered that his attempts to show he was in control of the situation were being undermined, he said: "Everyone should get on with the job they are doing. That's all I am interested in at the moment."
More warnings have been issued along the Thames, where parts of the river have risen to the highest recorded level in 30 years. Videos have emerged revealing the full extent of the flooding, that has submerged many villages and towns.
In Berkshire and Surrey, residents along the Thames have been warned there may be more flooding. According to the agency, the water levels could continue to rise for at least another 24 hours. The Thames, Severn and Wye are all expected to be hit.
Residents have directed their anger at the Government and Environment Agency over claims they have been "abandoned" by officials. Some villages were affected by looting, as thieves began targetting evacuated homes.
Wraysbury, which is situated between the River Thames and various lakes, has been severely affected by looters.
Hundred of people have been forced to evacuate their homes and the body of Gareth Lockyer, a 24-year-old missing kayaker, was recovered from the River Usk in Powys.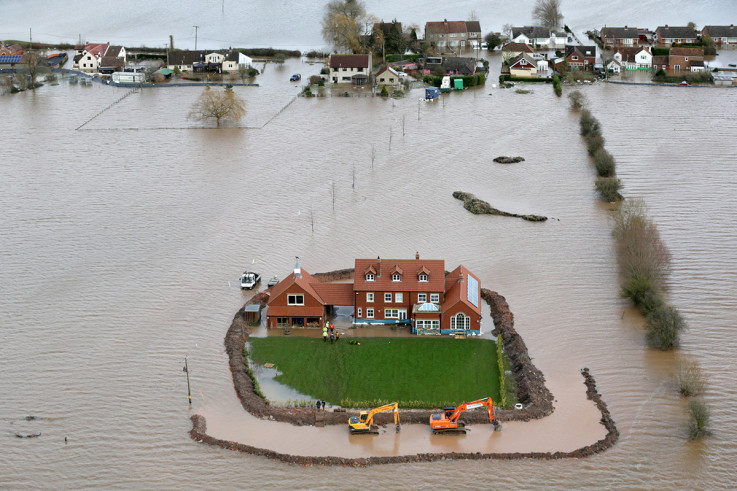 Workers build flood defences around Sam Notaro's house in the flooded village of Moorland near Bridgwater on the Somerset Levels
Getty
Meanwhile, rail routes out of London's Paddington Station have been disrupted and Network Rail have stated the flood damage could take six weeks to be fully repaired.
On Monday evening, 16 severe weather warnings were in place, of which four were in the Thames Valley. The South West is expected to see another 1.1 inches of rain on Tuesday, while 80mph rain and winds will likely hit the UK later in the week.
In response to Lord Smith's comments, Ian Liddell-Grainger, the Conservative MP for Bridgwater and West Somerset, said: "We have always lived here, we have never had a problem like this.
"It is an extremely arrogant and out of touch comment by a man from Islington [north London]. At the very best insensitive, at the worst it's totally out of touch arrogance which we've got to know this man for."