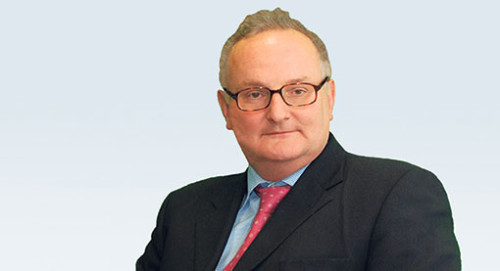 By sparking a major row over the removal of Labour's Sally Morgan from the top job at schools watchdog, Ofsted, the Liberal Democrats may have succeeded in their main aim of stopping the expected appointment of current education department director Theodore Agnew.
The 52-year-old businessman may be one of the most influential individuals in the department for education that most people have never heard of.
Coincidentally, according to the Electoral Commission, he donated £134,000 to the Tory party between 2007 and 2009 and a further £10,000 to then shadow education secretary David Willetts in 2007.
He has a colourful background as an 11+ failure, Australian cowboy, businessman and pioneer of outsourcing work from the UK to India.
Agnew was brought up in Norfolk and went to the private Beeston Hall school, where he failed his 11+.
He recently told his local paper, the Eastern Daily Press: "That's why I don't believe in grammar schools. I think that you develop mentally at different speeds. I don't think I'm thick – I don't think I'm a brain box, but I think my brain just developed a year or two later than was expected by the system."
Nonetheless, he was sent to Rugby School where he says he was left to sink or swim.
He moved to Canada, then Australia where, at 17, he worked as a jackaroo herding cattle on horseback and learning to butcher sheep with a chainsaw before buying a carpet and general cleaning business in Sydney.
"Most of the time it was cleaning flats in King's Cross that had been used as brothels. The squalor and filth was indescribable", he said.
He came back to Britain in 1988 with no real prospects, but started his own company Town and Country Assistance in a barn in Suffolk. By 2000 he was so disillusioned with the levels of numeracy and literacy in his staff and so started outsourcing to India.
"I could see that if we could not bring our own workforce up to the same level as the emerging countries then we had no chance of maintaining living standards for the next generation," he told the paper.
It was that recognition that led him into the education field and funding the right-wing think tank Policy Exchange before becoming an adviser to Michael Gove before the 2010 election.
Gove then appointed him to the board of the department for education and, last year, made him chairman of the department's academies board overseeing the growth in the government's academy schools programme.