Time to Revise Our Opinion of Free Schools
The concept of free schools is nothing new - and we should give it a chance to work.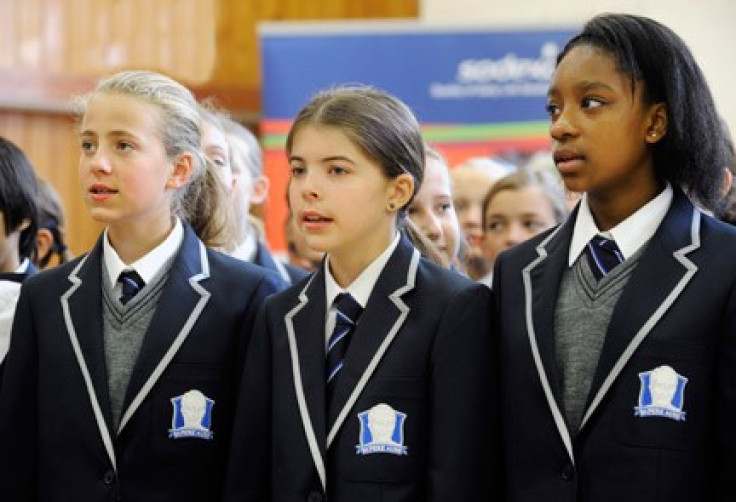 There really is nothing new about 'free schools'. Although the current government coined the term, such schools have been around for over twenty years. A free school is quite simply a state funded school that is independent of local government control, and either set up from scratch or converted from the private sector.
According to this definition, the New Labour reformer Andrew Adonis claims to have established twenty free schools during the Blair years. Adonis in turn was inspired by the City Technology Colleges set up by Ken Baker during the late 1980s, which are now amongst the most feted state schools in the country. What unites many of these schools, established by Baker, Adonis or Gove, is that their autonomy has led them to become models of success within the state sector.
So why are free schools now so controversial? Gove has encouraged the establishment of 'independent state schools' at a far faster rate, with 174 currently up and running and over 100 set to open next year. Recently, three of these schools have encountered difficulties. A Muslim free school in Derby has been criticised for its strict Islamic practices; Ofsted has placed a primary free school in West Sussex in special measures; the head of a primary free school in Pimlico with no teaching experience left her job after just one month.
None of these crises invalidate free schools as a policy, as all could occur within the normal maintained sector. There are a dozen established Muslim state schools already in operation, 419 schools were labelled inadequate by Ofsted last year, and the happenings in Pimlico raise questions about schools employing unqualified staff - a freedom that all academies now enjoy.
What has not gained press attention is the fact that within the 171 other free schools across the country, dedicated individuals are innovating in ways that will transform the life opportunities of thousands of pupils. It is a few years before these schools are entered for national examinations, so we will not know their level of success until then. However, once established, free schools are essentially the same as academies, which do have a proven track record.
As Adonis recently wrote: 'Academies which opened in 2002 have more than trebled their scores since opening, and those opening in the following three years have mostly doubled their scores, while the national average increased by barely a quarter.'
Why can we expect these schools to do well? By starting from scratch, and being free of local authority control, free schools are able to challenge many of the disabling nostrums that have bedevilled state education for decades: poor discipline, a lack of regard for academic achievement, trendy teaching methods and low expectations of what can be achieved by socially disadvantaged children.
In Hammersmith, the West London Free School aspires to be a 'grammar school for all' with a comprehensive intake. In inner city Birmingham, the nationally acclaimed Perry Beeches School has opened two free schools and plans to open another. Similarly, the remarkable ARK chain of academies has opened three free schools and has five more in development. Their co-founder, the hedge-fund manager and philanthropist Paul Marshall, explains their successful formula as 'no excuses for poor behaviour, high aspirations, depth before breadth, high emphasis on data assessment and pupil tracking'.
For twenty years, Conservative and New Labour governments have tried to 'drive up standards' from central government. A national curriculum, national strategies, testing, league tables, inspections, endless directives and enormous increases in expenditure - none of these policies have had the transformative effect intended. England's place in the OECD national rankings remains stubbornly mediocre, and the OECD's recent adult skills survey contained a shocking finding: England/N. Ireland was the only country in the developed world where 16-24 year olds have lower literacy levels than 55-65 year olds.
More of the same is not an option. Free schools have the ability to escape the dead hand of the education establishment, and dramatically raise expectations of our pupils. At the beginning of the twentieth century, the socialist R. H. Tawney proposed, 'what a wise parent would wish for their children, so the state must wish for all its children.' There have been teething problems along the way, and there no doubt will be more. However, we should not let them distract us from this historic opportunity to build from the grass roots a state education system through which any parent would be willing to send their child.
Robert Peal is education research fellow at the Westminster think tank Civitas: Institute for the Study of Civil Society. Visit the Civitas website to find out more about what they do.

© Copyright IBTimes 2023. All rights reserved.