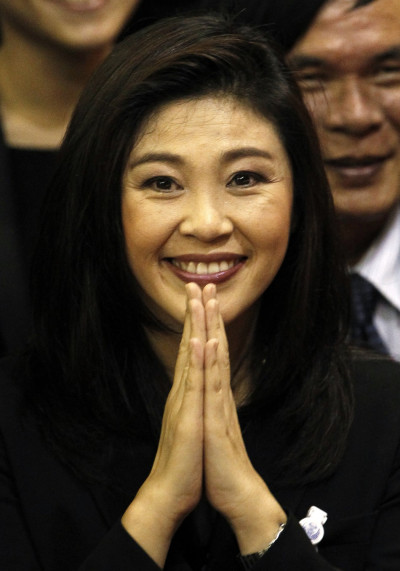 The Thai House of Representatives on Friday morning elected Yingluck Shinawatra, the sister of former Prime Minister Thaksin Shinawatra as the new prime minister of Thailand.
Yingluck will formally be made the prime minister after receiving the royal endorsement in a ceremony expected to be held at the Pheu Thai Party headquarters on Friday evening.
Yingluck, a 44-year-old former business woman, is the youngest Thai prime minister, and became well known from the public after she started her electoral campaign.
While many observers praised her for her "good looks", others pointed out that Yingluck had virtually no political experience when she started her campaign, claimed which were denied by Yingluck herself.
"My father was a politician, and so were my brothers, so I've known about politics since I was a kid," she defended.
The new prime Minister was supported throughout by the Pue Tai Party, founded by her brother Thaksin Shinawatra who is a Thai businessman and politician.
Thaksin acted as Prime Minister of Thailand from 2001 to 2006 but was was overthrown in a military coup, and forced into exile.
Yinglucks electoral results during the July 3 elections were deemed a "landslide victory" by her supporters.
She was born in the northern Chiangmai province of Thailand on June 27, 1967, and has has two degrees in politics.
She holds Bachelor of Arts (B.A) from Chiang Mai University, her family's power base in 1988 and earned a Master's degree in Public Administration (specialization in Management Info Systems) from Kentucky State University, United States, in 1991.
She is married to businessman Anusorn Amornchat and has one son. Her husband is the brother of Mrs. Yaowapa Wongsawat, the wife of former Prime Minister Somchai Wongsawat.
Before entering politics, she had been pursuing a corporate career, previously working as a senior executive at Advanced Info Service (AIS), the telecommunications firm her brother founded, and managing director of SC Asset Company, a family firm involved in property.