Prominent Shia cleric under house arrest in Bahrain is reportedly ill
Sheikh Isa Qassim is thought to be in need of immediate medical treatment but his supporters say the Bahraini kingdom is denying it.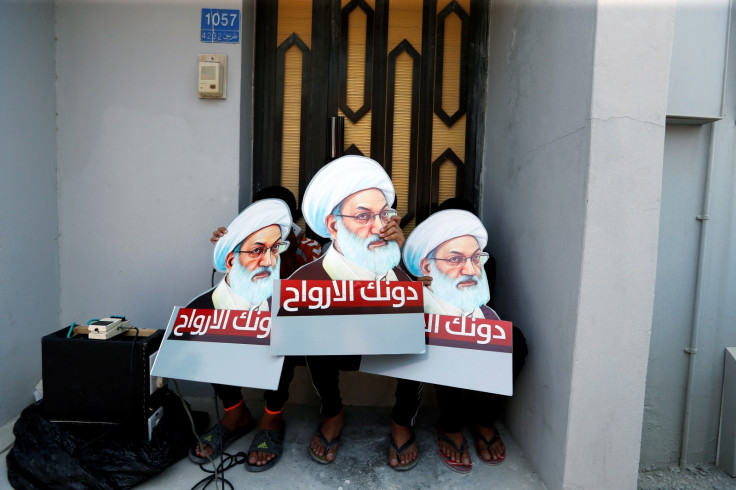 A prominent Shia cleric, who is currently under house arrest in Bahrain, has been reportedly ill and is in need of emergency medical treatment, activists say. Doctors visited Sheikh Isa Qassim's home in the Bahraini town of Diraz and said his health condition was quickly deteriorating.
Since June 2016, Qassim has been kept under house arrest and stripped off his citizenship, with scores of security personnel being deployed around his residence. The 80-year-old has been accused of fuelling extremism and money laundering using his influence, but his supporters say these charges are politically motivated.
Former members of the now dissolved al-Wefaq party, the outfit for which Qassim was a spiritual leader, said the cleric's condition is critical but Bahraini authorities are denying him proper treatment. The al-Wefaq National Islamic Society was one of the prominent Shia opposition factions outlawed by the Bahraini monarchy along with Enlightenment Society (Tawiya) and al-Risala Society.
Bahrain, which has a Shia majority population, is ruled by Sunni minority and sectarian tensions have been running high in recent years. The tiny Arab kingdom has also started cracking down heavily on dissent in recent years.
The Associated Press cited another cleric Maytham al-Salman saying that Qassim "is in constant pain" and requires immediate surgery for a hernia. Qassim was earlier given a fine and suspended one-year prison term in 2016 and his arrest had sparked protests in the region. The Bahraini government has not yet responded to any of the latest development. Qassim has not appeared in any court proceedings so far.
Meanwhile, in a separate development, Bahrain's Lulu television channel reported that another prominent Shia cleric, Sheikh Ali Salman, could be tried for "spying" on behalf of Qatar along with two others. The three of them were "spying on behalf of a foreign country... with the aim of carrying out subversive acts against Bahrain and harming its national interests," according to the charges framed against them earlier.