Saudi Arabia places all oil facilities on high alert after Bahrain pipeline attack
Bahrain authorities blame forces backed by Iran for the attack on its oil pipeline, located close to capital Manama.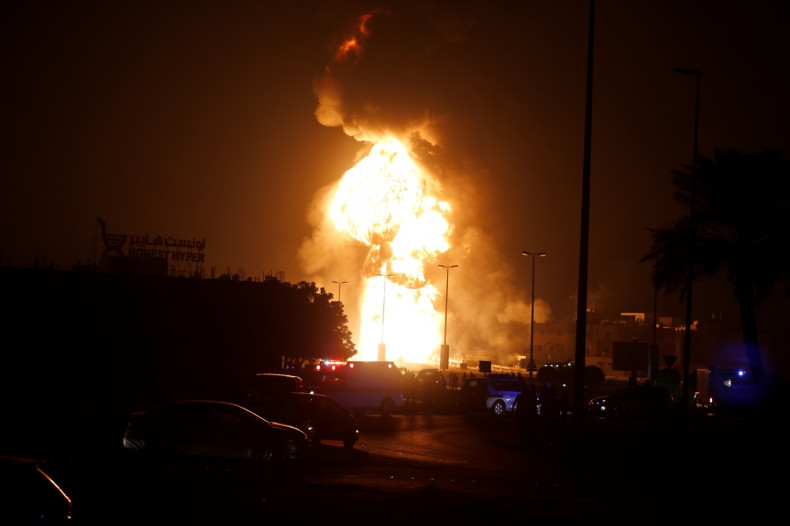 Saudi Arabia has placed all its oil facilities on high alert after an attack on Bahrain's oil pipeline, which is now being blamed on Iran. Riyadh has also announced that it is suspending oil supply to Bahrain following the blast.
On Friday, 10 November, a major oil pipeline between Bahrain and Saudi Arabia – both Sunni kingdoms – was attacked by alleged hostile forces causing a fire, which was later brought under control. The state-run Bahrain Petroleum Company (Bapco) shut down pumping of oil through the route after the explosion.
"The attack on the pipeline... was followed by the suspension of the pumping of oil to the State of Bahrain," said a statement from Riyadh's ministry of energy, industry and minister resources. The ministry also confirmed that it has increased its security precautions at all its facilities, and that "all these facilities enjoy the highest levels of protection and safety".
Bahrain has been witnessing a series of upheavals in recent years as the Shia-majority revolt against the Sunni monarchy. Iran, a Shia powerhouse of the Middle East and a regional rival of Saudi Arabia, has been a strong voice against the Bahraini rulers. Tehran bristles at any allegation that points to its involvement in Bahrain's unrest.
While no one was injured in the latest explosion, the incident damaged several nearby buildings and vehicles as the pipeline is located some 15kms from Bahrain's capital, Manama.
As a preliminary investigation is in progress, authorities in Bahrain squarely blamed forces guided by Iran for the bombing. "The latest example of a terrorist act performed by terrorists in direct contact with, and under instruction from, Iran," the Gulf kingdom's interior ministry said in a statement. "The incident was an act of sabotage and a dangerous act of terrorism aimed at harming the higher interests of the nation and the safety of the people."