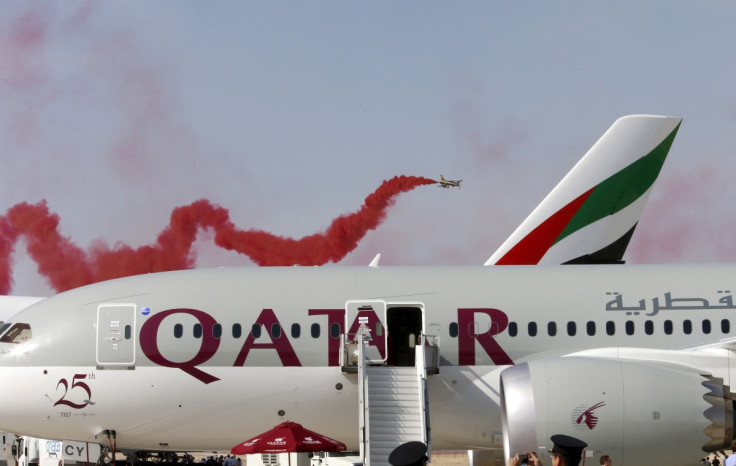 Qatar Airways saw profit jump last year, ahead of the Middle Eastern crisis the Gulf state has been plunged into.
The Doha-based airline said net profit lifted almost 22% to 1.97bn Qatari riyals ($541m, £426m) for the year to the end of March compared to 12 months ago, as the state-owned carrier boosted passenger numbers 20% to 30 million.
But the outlook for Qatar Airways is uncertain after Saudi Arabia, the United Arab Emirates, Egypt and Bahrain cut travel and diplomatic ties with Qatar last week, accusing it of funding Islamist extremist terrorism, charges it denies.
In response Qatar has also blocked all flights to the four boycotting nations.
Qatar Airways faces a financial impact from the blockade, which bars it from large swaths of airspace. Flights to Europe and the Americas have been routed via Iranian and Turkish airspace, avoiding Saudi Arabia and Bahrain. Flights bound for Asia and Africa have to fly around UAE airspace by circumnavigating the Strait of Hormuz.
Qatar Airways chief executive Akbar al-Baker acknowledged the measures in a statement that accompanied the company's annual report released on Sunday (11 June).
He said: "Qatar Airways continues to operate to the rest of its network as per its published schedules with day-to-day adjustments for operational and commercial efficiencies."
Qatar Airways, which serves 150 destinations, launched 10 routes over the past financial year, including Adelaide, Atlanta and Helsinki.
The Gulf carrier has also expanded financial investment into other operators over the last year, including raising its 15% stake to 20% in IAG, British Airways' parent company, and taking a 10% holding in Latam Airline Group in Chile as it eyes expansion in South America.