Anti-Trump activists have staged protests around the US and the world on the day of Donald J Trump's inauguration as the 45th President of the US. Protesters organised by a group called Disrupt J20 linked arms at one of the dozen security checkpoints leading to a public viewing area in Washington DC. Disrupt J20 said the protest was a sign of its displeasure over Trump's controversial comments about women, illegal immigrants and Muslims.
Thousands of people in New York marched to Trump Tower, the businessman's home, while activists in cities around Europe hung banners from bridges, referring to Trump's campaign promise of building a wall on the US-Mexican border.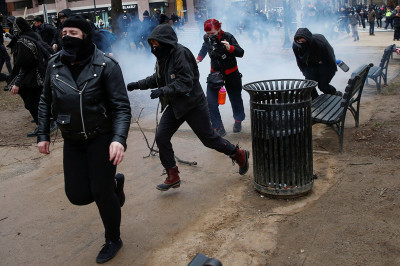 By far the largest protest is expected to be Saturday's Women's March on Washington, which some 200,000 people from around the country are expected to attend.