Bridges not Walls protest takes place across UK ahead of Donald Trump's inauguration
Thousands take part in protest involving draping banners from 150 bridges in UK cities.
Demonstrators have hung banners down from some of the most famous bridges in the UK on Friday (20 January 2016) as part of a protest on the day of Donald Trump's inauguration. Banners reading 'Act Now, bridges not walls' and 'queer solidarity smashes borders' were hung from London's Tower Bridge and Vauxhall Bridge, while a speedboat with a black flag reading 'build bridges not walls' also sped along the River Thames.
Similar demonstrations have also took place in cities such as Edinburgh, Manchester and Brighton as campaigners protest against Trump getting sworn into the White House in Washington, DC, also happening on Friday.
The event involving thousands of people was organised by the Bridges not Walls campaign group – whose name is a reference to Trump's pledge to build a wall on the US-Mexico border – and hopes to take place across 150 bridges across the UK.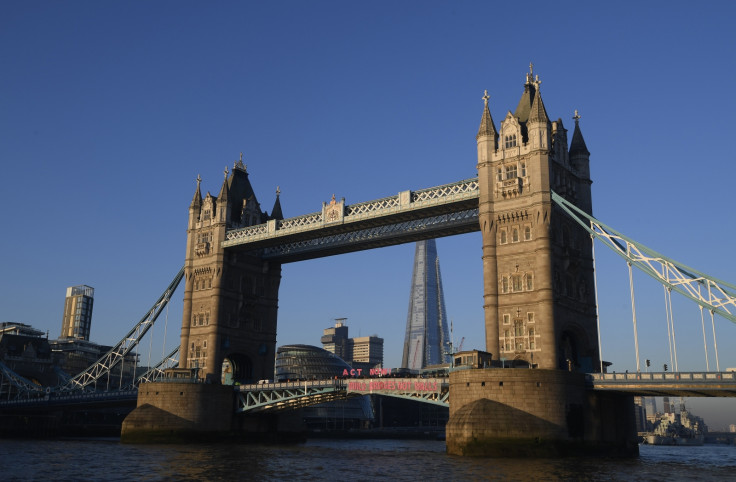 A spokesperson from the group previously told the IBTimes UK: "[The demonstration is about] standing with communities that could be vulnerable to the election of Trump and the promises that he's made, as well as taking a stand against the rise of the far right in Europe and the UK."
Nona Hurkmans of Bridges not Walls said: "On Trump's inauguration day, we're taking action to show our support for groups under attack – here in the UK, across Europe and in the USA – and to reject the rise of a dangerous and divisive far right politics.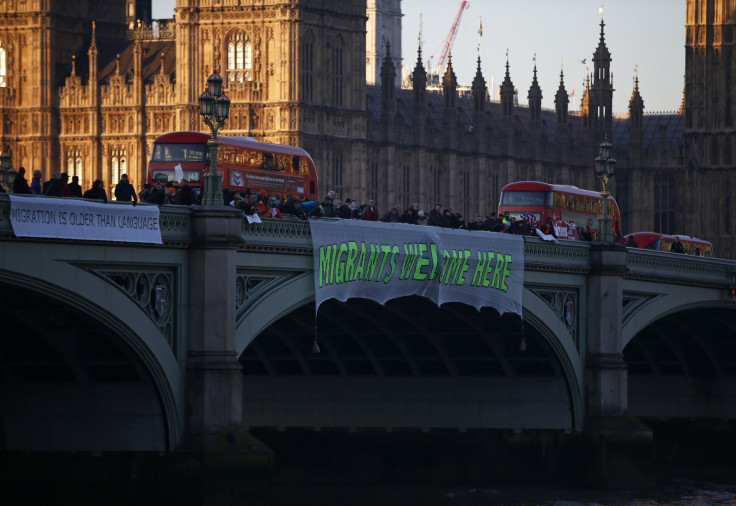 "We won't let the politics of hate peddled by the likes of Donald Trump take hold. What happens next is up to us and by standing together we can show that the rhetoric of fear and hate have no place in our society."
Chief executive of Migrants Organise, Zrinka Bralo, said: "We stand in solidarity with colleagues and friends in the US. We have all read reports of an increase in hate attacks. The emergence of neo-Nazis and white supremacists is scary; the attempt to normalise what is going on is even scarier. We have the responsibility to fight against attempts to divide us.
"Our shared values of justice, respect for dignity, human rights and the truth must shine through these difficult times."
Trump is set to deliver his inaugural address from the steps of the US capital after he is sworn in at 12pm ET (5pm GMT) on Friday 20 January.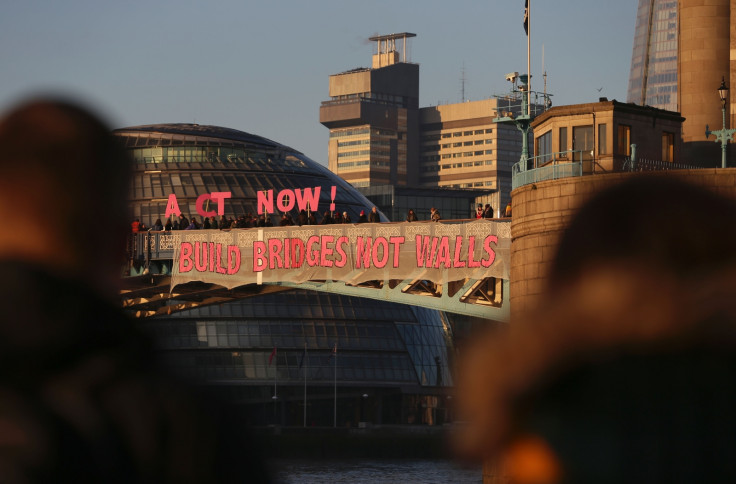 © Copyright IBTimes 2023. All rights reserved.