17:02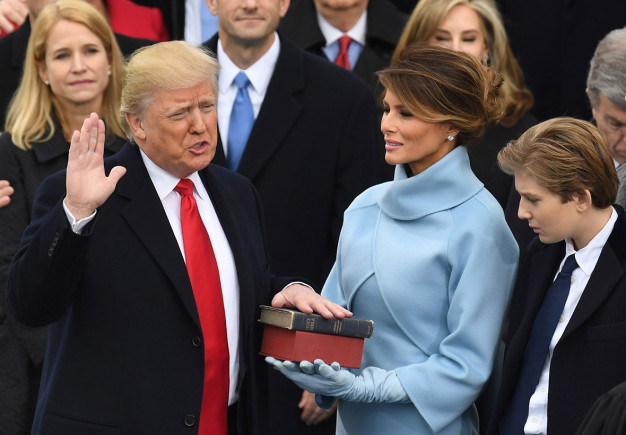 Chief Justice John G Roberts issues the oath of office to President-elect Donald Trump. Trump is now President of the United States. Hail to the chief plays with a 21 gun salute.
"People of the world. Thank you," said President Trump. "We the citizens of America are now joined in a great national effort to rebuild our country. We will determine the course of America and the world for many, many years to come."
"Today we are not merely transferring power," Trump said. "We are transferring power from Washington DC and giving it back to you, the people." For years "Washington flourished," Trump said, "but the people did not share in its wealth. The jobs left and the factories closed. The establishment protected itself, but not the citizens."
Trump says history will remember this day "as the day the people became the rulers of this nation again. The forgotten men and women of our country will be forgotten no longer. Everyone is. 10s of millions."
"For many decades we have enriched foreign industry" and subsidized other countries, Trump said, adding "we've defended other nations borders while refusing to defend our own."
"It is the right of all nations to put their own interests first," Trump said. America will face down Islamic terrorism and eradicate it "completely from the face of the earth," he added.