Thousands of protesters have staged a pro-refugee rally in a German village, in response to earlier action by the far-right National Democratic Party (NDP).
Around 2,000 people marched through the eastern German village of Schneeberg on Saturday following a demonstration by right-wing extremists who protested against a proposed reception centre for asylum-seekers in the village, which is located in the state of Saxony.
The anti-immigrant rally was organised by the NDP, which is Germany's largest far-right political organisation and holds eight seats in Saxony's regional parliament.
Germany's international broadcaster Deutsche Welle quoted Saxony's interior minister Markus Ulbig as telling pro-asylum demonstrators: "If the NDP were in power, then some of us would need asylum, because we would be persecuted.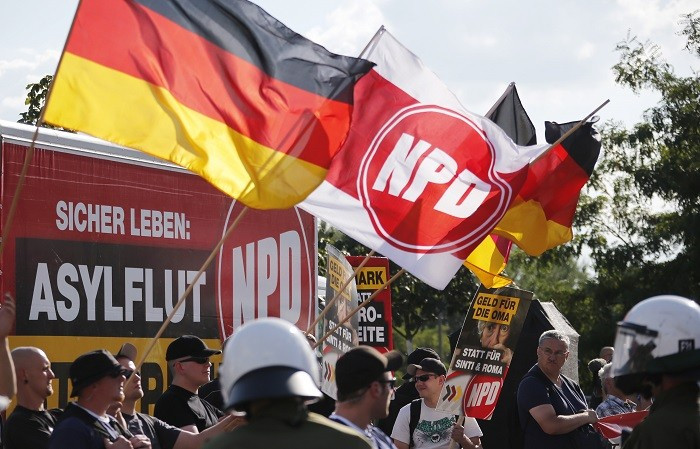 "We want to demonstrate that we have nothing in common with the NDP and that the residents of Schneeberg will not allow themselves to be instrumentalised."
Police spokeswoman Heidi Hennig said there were minor clashes between protesters on both sides and several anti-immigrant demonstrators are being investigated for attacking a press photographer and carrying illegal weapons.
The anti-asylum demonstration was the second of its kind organised by the NDP this month. The rally took place in Schneeberg because the village is the site of an asylum shelter that accommodates around 256 refugees, including 100 children.
According to figures from Eurostat, Germany handles almost a quarter of all asylum applications in the EU.