Proud Father Prince William Can't Resist Talking About Baby George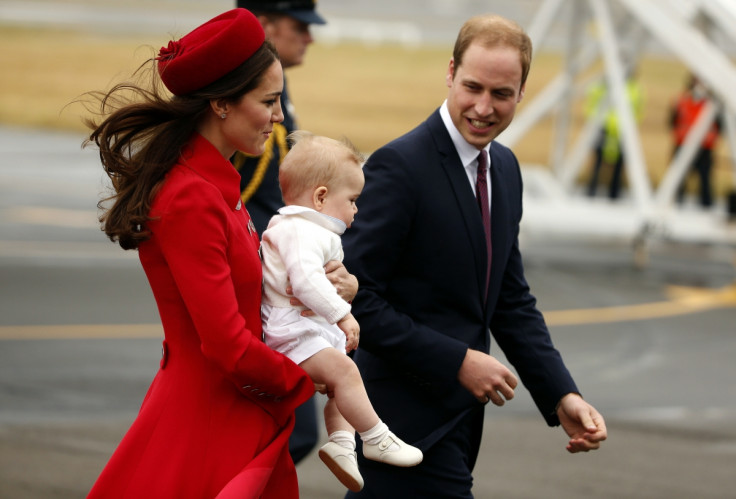 As Prince William and Kate Middleton' engagements in New Zealand ended with their visit to Christchurch on Monday, it has emerged that the Duke of Cambridge couldn't resist talking about their son Prince George throughout the tour.
The 31-year-old proud father chatted and joked about his eight-month-old son at several engagements in the country.
Speaking to guests during a state reception at Wellington's Government House, the 31-year-old proud father joked about George saying he saw the little prince doing haka, a traditional dance of the Maori people of New Zealand.
"I hope that George doesn't keep you up, he has been known to be particularly vocal at 3am and I swear I heard him doing the haka this morning," Prince William said.
"He's a bonny lad, and you'll be pleased to know that he's currently preparing for life as prop forward."
During a visit to Royal New Zealand Air Force base in Whenuapai, when Mrs Dreaver, whose husband is an aircraft technician, said how well-paired her daughter and George would be in the future, William talked his funny side.
"There have been a few babies touted to us," the Duke joked.
He played along with the dating joke when he met a little girl close to his son's age during a walkabout in the town of Blenheim. William said that maybe George and the girl could go on a date.
When Jan Cross, a local, joked with the Duke about looking after his son, William replied: "You can do some babysitting for us if you like."
The future heir was the topic of the conversation in Blenheim when William stopped to chat to Annette Michna-Konigstorfer, a 55-year-old tutor.
She said: "I asked him how his kid was and he said he hopes he's not chewing everything at Government House."
Prince William also said that it would be hilarious if he brought George to Blenheim as the baby Prince, who is teething, was drooling.
© Copyright IBTimes 2023. All rights reserved.