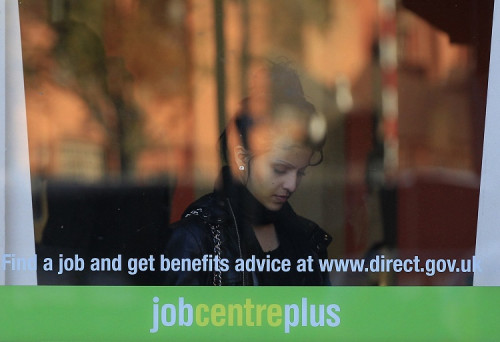 Single parents on benefits should be offered training and cash bonuses if they start full-time work in order to reduce the UK's benefits bill.
According to a study by right leaning think tank Policy Exchange, 650,000 single parent households in the UK are not in any sort of work.
"All parents especially young single mothers, need support. It is right the government extended free childcare. It is also right to ask more from people to find a job. Simply relying on benefits when you are physically and mentally able to work is not fair," said Matthew Tinsley, author of the study.
Policy Exchange suggested that the government could do three things to help single parents find work.
It said that parents who claim Income Support before their children start school should receive extra support in the form of training.
The report argued that the government should pilot a scheme which offered more intensive training support to parents whose children were three to four years of age.
This scheme would offer jobcentres up to £1,000 per single parent to provide specialist advice and training which would then be assessed to see if it resulted in any benefits for single parents and the taxpayer.
A spokesman for Policy Exchange said of the pilot scheme proposal: "On a pilot basis, in-work claimants should be given a progression bonus based on the benefit savings that their progression has led to. For instance, claimants could be given a 10% share in any benefit savings from their progression.
"Set at 10% would be equivalent to paying claimants a 6.5% bonus on any increase in earnings they see from one tax year to the next. This should be given in a lump sum at the end of the year to maximise the opportunity for positive communications and behaviour change."
Policy Exchange also said that if a single parent finds work, that parent should be able to retain a portion of the cut in benefit spending, which would apply if that person was working at least 16 hours per week.
Thirdly, the report said that a select number of employed lone parents, who claim in-work benefits and who had not seen their income rise in recent years, should have the chance to receive a bonus.
This would be calculated on the basis of their benefit reduction if that parent progressed into better paid work, with a bonus paid in a lump sum after one year.
The Policy Exchange said: "Where policy interventions help claimants to increase their earnings where they would not have previously, significant benefit savings could be realised. This provides an opportunity to use these savings to fund incentives for both claimants themselves and providers of employment services."
A spokesman for the Department for Work and Pensions told IBTimes UK: "The employment rate for lone parents is the highest it has ever been, and over a million lone parents are now in work. The number of lone parents claiming Income Support is also at its lowest level for 30 years.
"But we are not complacent - we are determined to help more lone parents take their first steps into work, because we know that work is the best route out of poverty."