Paris Saint-Germain's director of football Leonardo has admitted that the French club are interested in signing Manchester City midfielder Samir Nasri.
The Brazilian was asked to comment on who could arrive in the summer and was quick to describe the midfielder as a "great French player".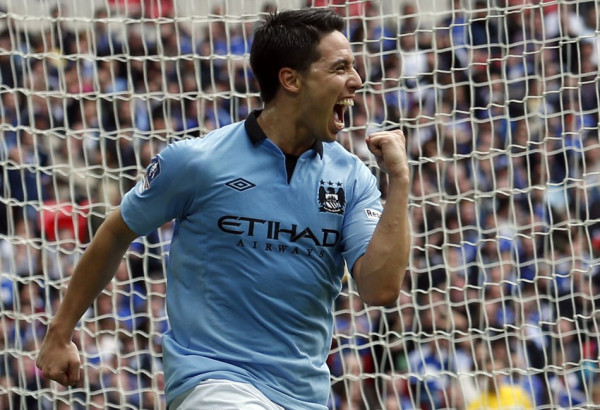 Leonardo also spoke about Newcastle United midfielder Yohan Cabaye who was instrumental in helping Lille win the Ligue 1 crown before moving to the Premier League where he has been equally impressive.
"The market is opening up. We may look in Spain or England. The idea of seeing the great French players here is something I like," Leonardo is quoted as saying in the Guardian.
"I'm not necessarily talking about [Karim] Benzema, but maybe Nasri, [Franck] Ribéry or Cabaye. But I do not know if it is feasible and I have not had contact with any of them."
While Newcastle would likely do everything in their power to keep Cabaye, Manchester City may not have the same philosophy when it comes to Nasri who has, at times, angered manager Roberto Mancini.
The Italian slammed Nasri for not living up to his potential back in February saying: "Samir can do better than this year. He is a top player but he has not been playing at his level. Sometimes a player thinks it's enough what they did the year before and doesn't understand that every day they should improve."
Even when the France international has excelled, like in the 4-0 demolition of Newcastle earlier this month, Mancini has still reacted angrily.
"I'd like to give him a punch. A player like him should play like this every game," said Mancini, while Nasri reacted by adding: "If he wants to hit me then he should hit me."
Nasri cost Manchester City £24million when he was signed from Arsenal two summers ago and the Premier League champions would certainly hope to recoup a similar amount f he was sold.
The 25-year-old scored in the 2-1 FA Cup semi-final win over Chelsea at the weekend but has often played second fiddle to David Silva who is viewed as indispensable by Manchester City.