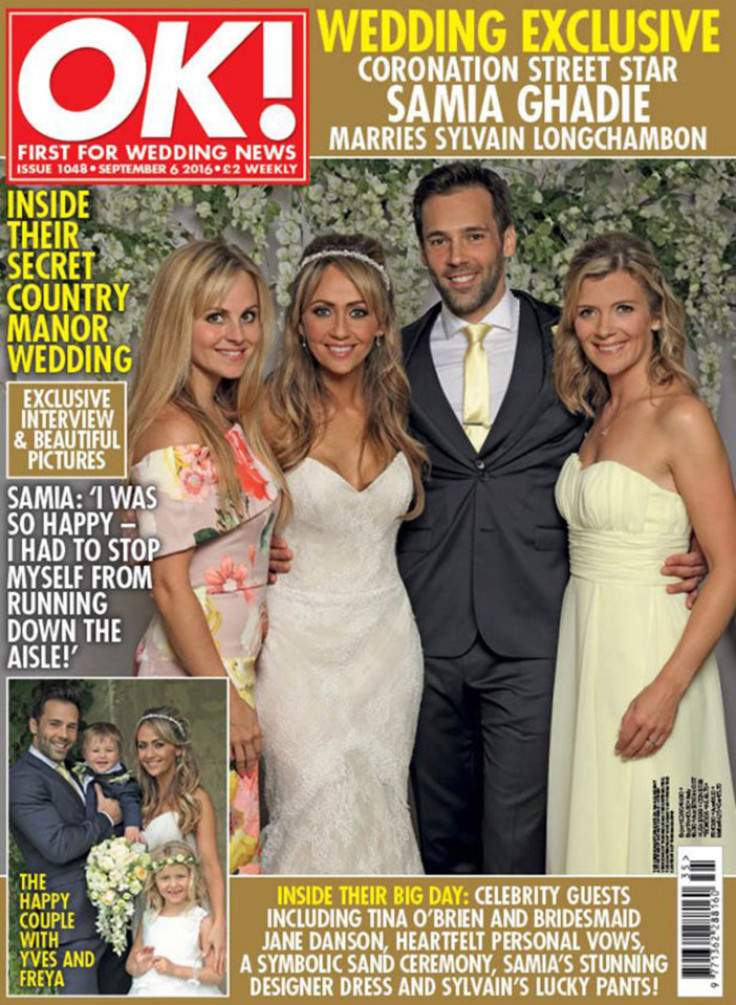 She's starred on Coronation Street for 16 years, and now Samia Ghadie has marked a new chapter in her life by tying the knot with her second husband, Sylvain Longchambon.
The Manchester-born actress met her beau while starring on Dancing On Ice, and wed earlier this month after a medium told her she would meet a new man.
The soap star said that a psychic would lead her to Longchambon – an ice dancer from Saint-Priest, France with whom she has a one-year-old son Yves Joseph.
Speaking to OK! magazine – which reveals inside pictures of the ceremony – the 34-year-old explained how she visited a medium following her father Joseph's passing away from cancer in 2009. She said: "I first visited her about a year before I did Dancing On Ice, and she asked me: 'Who is Leon?' I said I didn't know anybody called Leon.
"Then she said my dad was saying the word Lyon, and it could mean the place in France,'" she added.
Gushing about her new husband, Ghadie revealed that Longchambon grew up in Lyon in France.
She continued: "Everything she said didn't seem to make sense, but after we had got together it all just clicked into place."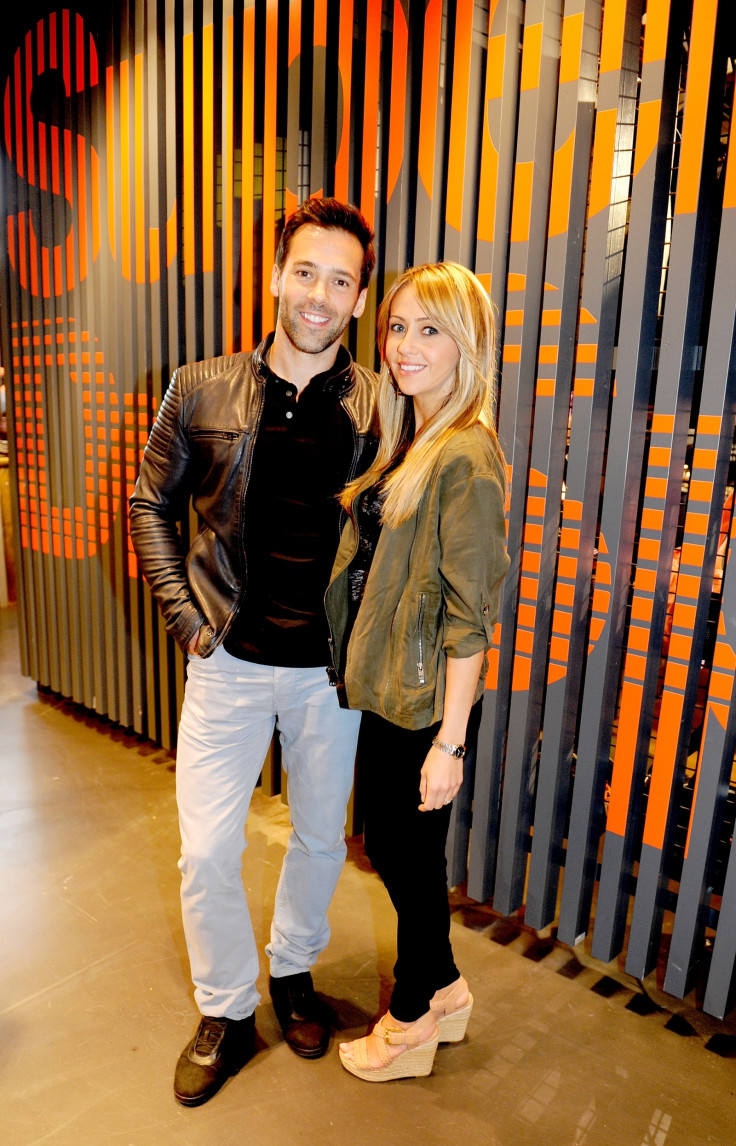 The 34-year-old — who is best known for her role as Maria Connor on the long-running ITV soap — claimed that her special day was made all the more magical by her daughter Freya who walked her down the aisle.
Admitting that she wanted her daughter to feel involved in the nuptials, she said: "Freya walked me down the aisle. I didn't want her to give me away as she's never going to have to give me away in life, so she walked me down the aisle as Sylvain is getting Freya as well.
"I wanted Freya to feel really involved in the wedding, which she was. She was really looking forward to that," she added. Freya is the only child from Ghadie's marriage to ex-husband Matthew Smith.
The couple's long-awaited wedding was an ostentatious affair conducted in the opulent grounds of Gary Barlow's former home, Delamere Manor in Cheshire.
But that was not the original plan, as they had been set to marry in France. Ghadie added: "Up until January we were planning to get married in France. Then we decided on Delamere Manor in February, so I suppose it's been since then."
Longchambon chipped in: "The people at the venue in France were being a bit cheeky so we couldn't come to an agreement. Then [the wedding planner] Julie Perry knew about this place and we loved it straight away."