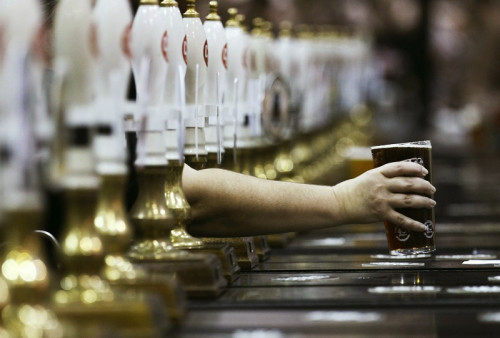 A beer duty freeze could create 2,400 jobs in the UK, providing a further boost to the industry.
According to research from the British Beer and Pub Association (BBPA), which is one of the hospitality industry's largest trade associations, the move would promote jobs, growth, and investment in Britain's vital brewing and pub sector.
The BBPA said that a duty freeze in 2014 would lead to 2,400 additional jobs in the first year alone, at virtually no cost (£4m) to the government [Fig 1].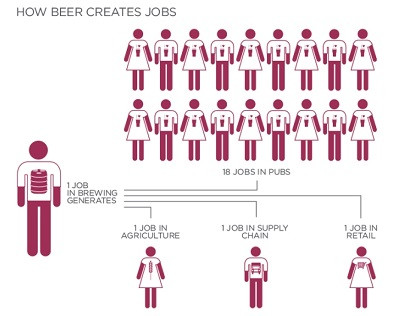 "There is a compelling case for a beer duty freeze," said Brigid Simmonds, chief executive of the BBPA
"The recovery remains fragile, but we can continue this good news story for the government, with a further duty freeze. And in avoiding further damage to beer and pub businesses, a freeze can be achieved with virtually no cost to the Treasury. It is a win-win situation for the government."
The BBPA said British beer remains hugely overtaxed, with beer drinkers paying 42% of the entire EU beer duty bill [Fig 2].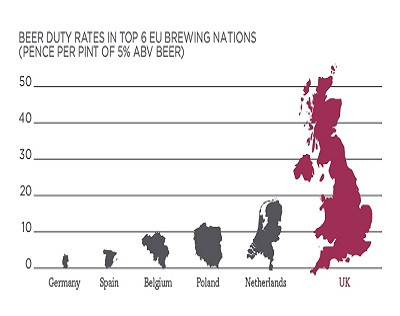 The research also revealed for every pint sold in the pub the government receives over 50 times more in tax revenues than the brewer retains in profit.
The BBPA also said nearly half of brewer turnover, and one pound in every three spent in pubs, goes to the exchequer.
Last year's duty cut has led to renewed confidence within the sector.
Earlier in January, the BBPA reported that beer sales had grown for the second successive quarter – the first time this has happened in ten years.
Companies have been committing to reducing prices, increasing investment and creating additional jobs, but a duty hike in March "could rapidly undo these benefits", the organisation claimed.
The Treasury had not responded to a request for comment at the time of publication.