Public, Retail Sector Job Cuts Adding to UK Female Unemployment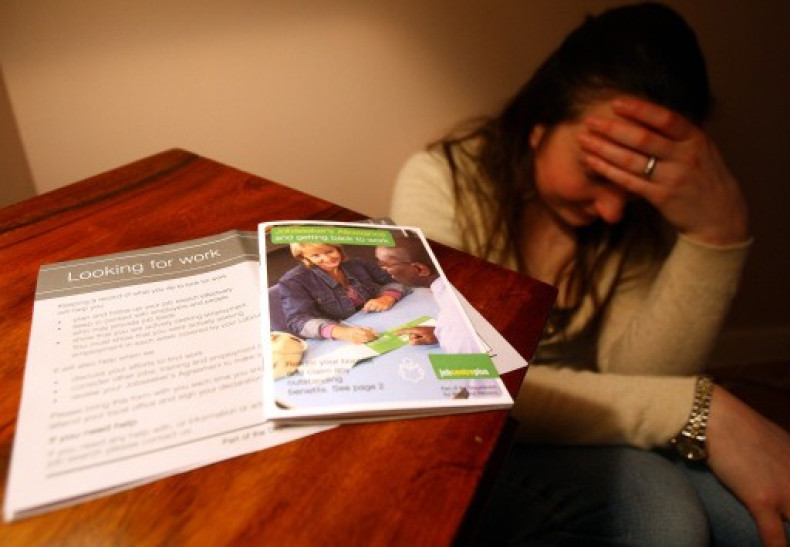 Female unemployment in Britain is likely to rise due to public sector job cuts and high child care expenses, according to a leading think tank. The warning comes ahead of the release of the latest job data.
The Institute for Public Policy Research reports that unemployment among women has reached 1.09 million counted as not working; jobs fading from the public sector and retail are likely to increase this figure.
The IPPR says the government is likely to earn more tax revenue by allowing a woman employee to join work after a year's maternity leave. High child care expenses often prevent women from rejoining the workforce, according to the think tank. The IPPR believes that universal child care would bring down the number of jobless women.
"It is far better for our economy to have people in work and paying taxes than at home claiming benefits. Women will return to work if we can restart growth and give families access to free and high-quality child care. At a time of severe fiscal constraint, it's vital for the UK to focus resources where they will make the most difference - in helping families with the cost of living and strengthening the public finances over the long term," The Guardian quotes IPPR director Nick Pearce.
Currently, the UK ranks 19th in women's employment rate among developed countries in the list of the Organisation for Economic Co-operation and Development.
Women are mostly employed in public sector jobs and in the retail industry. With the possibility of another recession hitting soon, with spending on retail likely to be less and more job cuts forecast by 2017 (Office for Budget Responsibility), the rate of women's employment is not likely to improve.
The Guardian reports that according to the IPPR, women in north England have been hardest hit in the economic slowdown. In the past one year, female unemployment has gone up by 23 per cent in the North East and 19 per cent in Yorkshire.
While IPPR urges the government to increase the spend in childcare, another report released on the same day highlights that women job-seekers have fared somewhat better than men in 2011.
While more men were rehired during the first phase of post-recession jobs recovery in 2010, the 2011 job market did not offer much to either sex, according to a report from the Chartered Institute of Personnel and Development.
CIPD's analysis of official data shows that the number of unemployed women has fallen, by a small margin, compared to that of men in 2011 and men have been hit hardest by the substantial loss of part-time jobs in 2011, writes the Guardian.
"What we do know is that the relative position of women has not so far worsened as much as commonly perceived or was widely anticipated given the high concentration of women workers in the public sector and in part-time jobs more generally. This might indicate that the impact of economic austerity will prove to be more gender balanced than at first thought, although it also underlines how tough things are becoming for both sexes in our increasingly depressed jobs market," John Philpott, chief economic adviser at the CIPD, told the Guardian.
In a third report, Working Links, a group which advices and trains job seekers, suggests that job search for manual skilled people was easier than those with administrative skills. More jobs are available where manual skills are required such as welding and construction but administrative roles, sales jobs and customer services, are not open for hire.
There are now 2.6 million job-seekers. According to Working Links, job availability varies from one region to another. London, Scotland and Wales have seen the greatest increase in available positions, while there are not too many jobs in North East, North West and East Midlands.