Prison staff in England and wales who joined the thousands of public sector strikers may be forced back into work after the Ministry of Justice said their unannounced walk-outs were unlawful.
The Prison Office Association (POA) ordered the walk-out in protest to plans to increase the retirement age from 65 to 68. Many jails in the country are in lockdown and provided only emergency cover.
The POA have warned that guards will "die in service" if they work to that age.
The prison staff joins the expected 400,000 public sector workers including around 20,000 of-duty police officers who are striking over movement cuts and the proposed increase in pension age.
Up to 16,000 of these officers wore black caps, representing each officer expected to lose their jobs under government budget cuts.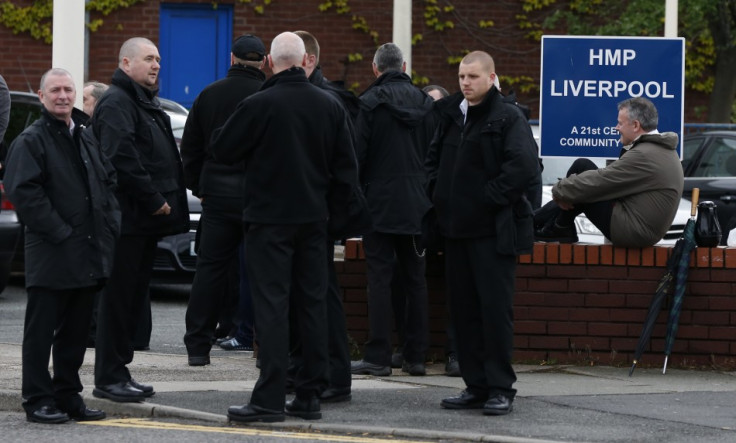 Like police officers, prison guards are not allowed to strike, instead referring to the walkout as a protest. The only other protest action taken by the POA was in 2007, when an estimated 20,000 officers went out on strike over pay.
Michael Spurr, chief executive of the National Offender Management Service, said "I am extremely disappointed that the POA has taken this unlawful action.
"We have implemented our contingency plans, and our priority is to protect the public and ensure that prisons remain safe and secure. In 2007, the POA agreed that the normal pension age for new prison officers would be 65, in line with all other civil servants.
"The Government has been in constructive discussions with the POA about further pension reform and it is deeply regrettable that this action has been taken now."
The row was fuelled by ministers making clear in yesterday's Queen's Speech that they are pressing ahead with their controversial reforms.
Steve Gillan, General Secretary of the POA said: "The POA has submitted a case to Government to support our view that it is unrealistic for Prison Officers to be automatically linked to the state pension age, which will ultimately rise to 68 years of age.
"Unfortunately, it has fallen to the state pension age, which will ultimately rise to 68 years of age and prison officers have no other option but to protest to gain public attention."
P J McParlin, National Chairman of the POA, said: "We are an essential uniformed service in a volatile operational workplace. A pension age of 68 is unacceptable to this trade union. We will protect our pensions.
"We have a right to retire from service, not to die in service."
Cabinet Office minister Francis Maude described the strike as "futile", insisting talks over pensions will not be reopened.