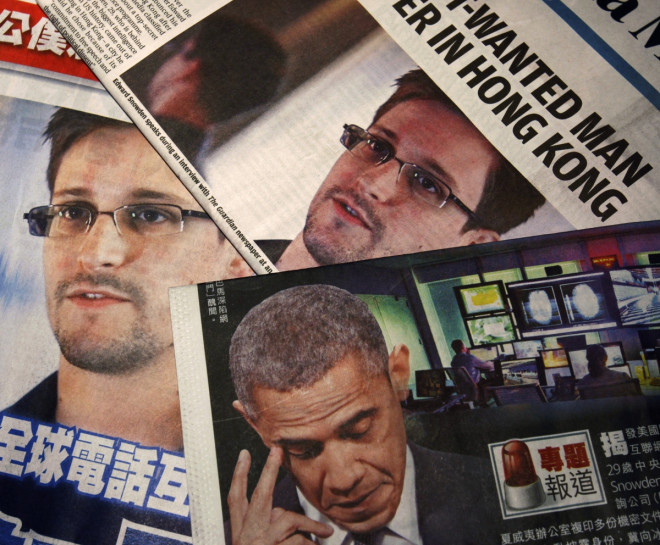 The coverage of Edward Snowden's NSA revelations has been recognised at the 2014 Pulitzer Prizes as the Guardian and Washington Post have shared the honour for the public service in journalism category.
The results of the Pulitzer Prizes, awarded by the Columbia University journalism school, were announced in New York.
Speaking specifically about the Guardian, the awards committee praised the British daily "for its revelation of widespread secret surveillance by the National Security Agency, helping through aggressive reporting to spark a debate about the relationship between the government and the public over issues of security and privacy".
The series of disclosures in the past few months have had a string of repercussions in policy-making in Washington, which has introduced several reforms since then.
Whistleblower Snowden, who was a former employee at the US intelligence agency and is currently in Russia under political asylum, said in a statement released via the Freedom of the Press Foundation: "Today's decision is a vindication for everyone who believes that the public has a role in government.
"We owe it to the efforts of the brave reporters and their colleagues who kept working in the face of extraordinary intimidation, including the forced destruction of journalistic materials, the inappropriate use of terrorism laws, and so many other means of pressure to get them to stop what the world now recognises was work of vital public importance."
The Boston Globe won the breaking news award for its "exhaustive and empathetic coverage of the Boston Marathon bombings and the ensuing manhunt that enveloped the city, using photography and a range of digital tools to capture the full impact of the tragedy".
2014 Pulitzer Prize Winners Complete List
Journalism
PUBLIC SERVICE - Two Prizes: The Guardian US and the Washington Post
BREAKING NEWS REPORTING - The Boston Globe Staff
INVESTIGATIVE REPORTING - Chris Hamby of the Centre for Public Integrity, Washington, D.C.
EXPLANATORY REPORTING - Eli Saslow of the Washington Post
LOCAL REPORTING - Will Hobson and Michael LaForgia of the Tampa Bay Times
NATIONAL REPORTING - David Philipps of the Gazette, Colorado Springs, CO
INTERNATIONAL REPORTING - Jason Szep and Andrew R.C. Marshall of Reuters
FEATURE WRITING - No award
COMMENTARY - Stephen Henderson of the Detroit Free Press
CRITICISM - Inga Saffron of the Philadelphia Inquirer
EDITORIAL WRITING - The Editorial Staff of the Oregonian, Portland
EDITORIAL CARTOONING - Kevin Siers of the Charlotte Observer
BREAKING NEWS PHOTOGRAPHY - Tyler Hicks of The New York Times
FEATURE PHOTOGRAPHY - Josh Haner of The New York Times
Books, Drama and Music
FICTION - "The Goldfinch" by Donna Tartt (Little, Brown)
DRAMA - "The Flick" by Annie Baker
HISTORY - "The Internal Enemy: Slavery and War in Virginia, 1772-1832" by Alan Taylor (W.W. Norton)
BIOGRAPHY - "Margaret Fuller: A New American Life" by Megan Marshall (Houghton Mifflin Harcourt)
POETRY - "3 Sections" by Vijay Seshadri (Graywolf Press)
GENERAL NONFICTION - "Toms River: A Story of Science and Salvation" by Dan Fagin (Bantam Books)
MUSIC - "Become Ocean" by John Luther Adams (Taiga Press/Theodore Front Musical Literature)