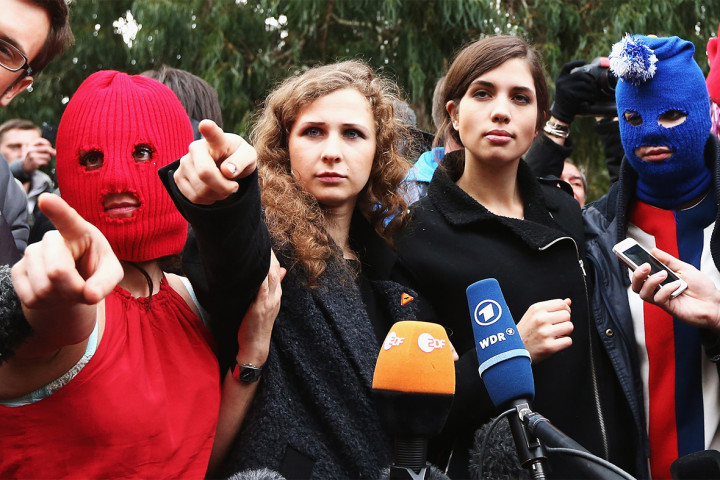 Two members of the feminist punk band Pussy Riot will reportedly appear in the third season of the popular Netflix show House of Cards.
Nadezhda Tolokonnikova and Maria Alyokhina, who were freed from penal colonies in December in a surprising amnesty by Vladimir Putin, were seen on the show's set in Baltimore, the City Paper reported.
"Nadezhda and Maria from Pussy Riot were on set, and are in season 3 of HoC," a member of staff said.
The rumour seemed to be confirmed in an Instagram post by Pyotr Verzilov, Tolokonnikova's husband and member of the Voina art group. The caption reads "Breakfast on the set".
In February 2012, Tolokonnikova and Alyokhina were sentenced to serve a two-year sentence for their anti-Putin punk prayer at Moscow's Cathedral of Christ the Saviour.
Following their release, the duo were whipped and arrested by Russian police in Sochi, the site of the Winter Olympics, after a demonstration. They also appeared at an Amnesty International concert, prompting the other Pussy Riot members to write an open letter in which they denounced the pair.
The activists are also planning to sue the Russian government before the European Court of Human Rights (ECHR) over their 2012 imprisonment.
Starring Kevin Spacey and Robin Wright, House of Cards is a political thriller set in Washington DC although it is actually based on a popular British series. It tells the story of Frank Underwood's quest for power in DC's political maze.