Pussy Riot Whipped by Cossack Militia in Sochi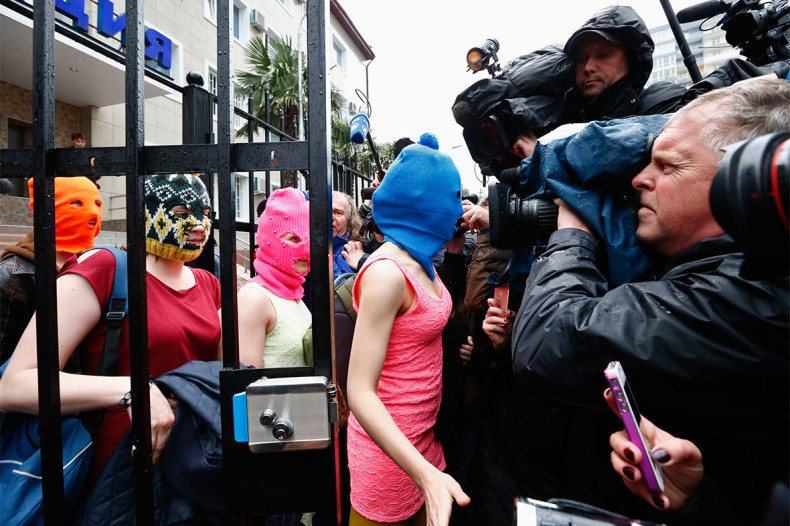 Cossack militia have assaulted the Pussy Riot punk group with whips and removed the members' trademark balaclavas in Sochi, the site of the Russian Winter Olympics.
The group were reportedly putting on their masks in order to perform a song just outside a restaurant in downtown Sochi when around a dozen Cossacks attacked them.
A Cossack smashed their guitar and one Pussy Riot member was left with blood on his face, according to AP.
Central Sochi is about 30km (21miles) from where the Winter Olympics are being held.
Police arrived and questioned witnesses. No one was arrested.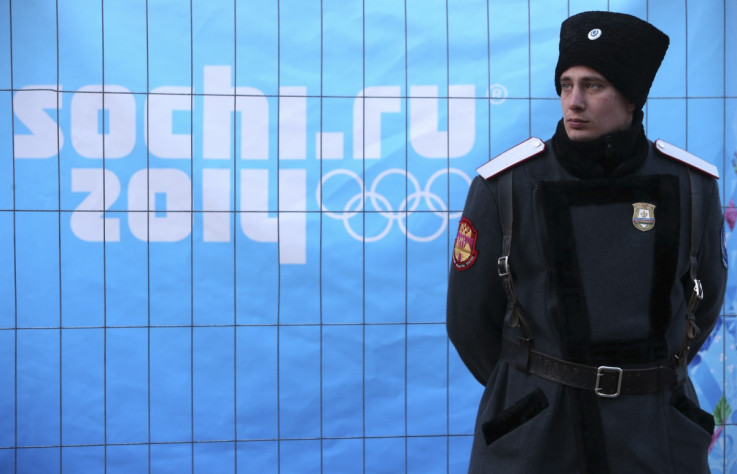 A Russian Cossack stands guard
Reuters
The development came after two Pussy Riot members who were arrested by Russian police in Sochi were released by police after a brief detention.
Nadezhda Tolokonnikova and Mariya Alyokhina were detained by authorities as they were walking through central Sochi, along with other activists and journalists.
Police said they were being held in relation to a theft that occurred at a hotel they were staying at, but later informed them they were being treated as witnesses. The pair were finally released after a few hours of questioning.
Pussy Riot, who were released from prison in Russia in December in a surprising amnesty by Vladimir Putin, said officers used force while they were in detention.
Tolokonnikova said law enforcement officials threw her face-down on the floor of the station, twisting her arms behind her back.
Seven other people who were detained with the pair in Sochi have also been freed.
Tolokonnikova said she believes the real reason for the detention was linked to their plan to perform and record a music video for a new Pussy Riot song, entitled Putin Will Teach You To Love The Motherland.