Qatar 'to Offer English Clubs £175m to Compete in Dream Football League'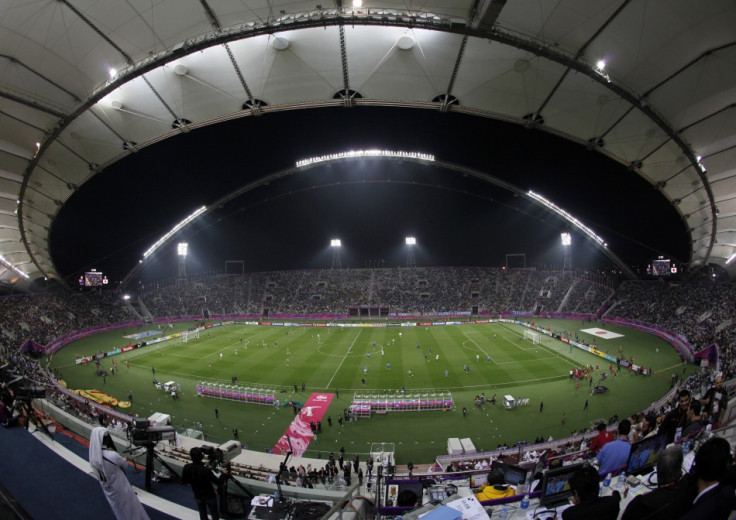 Some of the biggest teams in Europe - including four English clubs - could receive £175m to compete in a bi-annual 24-team tournament held in the Gulf.
The 'Dream Football League' in Qatar and other Gulf countries like Bahrain and the UAE could begin in 2015 and will be backed by the billionaire oil-rich Qatari royal family, according to reports.

Organisers are hoping to attract the biggest names in world football for the tournament which will be held every two years. The DFL hopes to secure 16 permanent teams, with eight other clubs being invited into each tournament.
Manchester United, Manchester City, Arsenal, Chelsea, Liverpool and Tottenham Hotspur will be invited to take up the four Premier League spaces on offer to play in the tournament, according to the Times.
According to reports, clubs will be offered as much as £175m just to take part in the competition. To put this in perspective, Chelsea were awarded £47.3m for winning last season's Champions League.
Other teams who look certain to be invited to play in the tournament are Barcelona, sponsored by the Qatar Foundation, and Paris St Germain, who are owned by Qatari Sports Investment.
The competition would take place every two years to avoid clashing with World Cups and European Championships. However, with the amount of money being poured into the tournament, it is clear the organisers are hoping the DFL will become the number one club competition in the world.
Neither the Premier League, Uefa, nor the European Clubs Association have yet responded to the proposal, due to be announced next month.
If the reports are true, it would be the latest advance in Qatar's attempts to become a dominant force in world football.
The country is already due to host the 2022 World Cup, despite concerns about staging a competition in the summer when the country regularly experiences temperatures of more than 40 degrees Celsius.
© Copyright IBTimes 2023. All rights reserved.