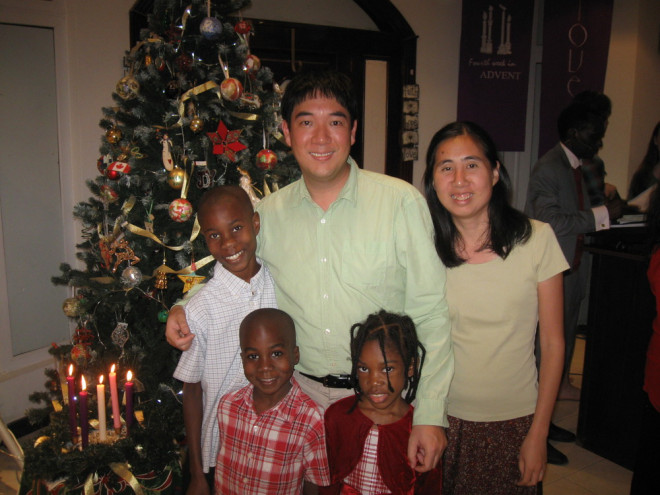 An American couple in Qatar have been sentenced to three years in prison for starving their adopted daughter to death.
Matthew and Grace Huang were jailed on murder charges in January 2013, following the death of Gloria from Ghana. They were released from prison in November, but banned from leaving Qatar during the trial, Haaretz reported.
The adoptive parents were shocked by the verdict as they claimed Gloria, 8, died of medical problems complicated by periods of binging and self-starvation.
According to a report by US pediatric forensic pathologist Janice Ophoven, Gloria was severely malnourished in early childhood and she would periodically refuse food for several days and then binge-eat.
She would also try to leave the house at night in search of food and pick through the medicine cabinet on late-night binges, the report continued.
Defence witnesses have testified that the girl appeared healthy and active just days before her death.
A Qatari doctor who conducted Gloria's autopsy concluded the cause of death was dehydration and wasting disease.
Lawyer for the Huangs, Sami Abu Sheikha, accused the prosecutor of fabricating evidence from the autopsy.
He also said the judge failed to give appropriate directions regarding the sentence , while the State Department expressed concern that not all of the evidence had been weighed by the court.
Judge Abdullah El-Emedy also ordered the Huangs deported from Qatar after serving the three-year sentence and issued them a fine of 15,000 Qatari riyals (£2,400).
The Huangs, of Asian origin, have two other African-born adopted children who left Qatar during the trial to live with relatives in the US.
An investigation report by Qatari police alleged the Huangs adopted children who did not share their "hereditary traits" for human trafficking operations or for organ harvesting.
Matthew Huang described the allegations as "ridiculous".
"We just don't believe that we have been convicted. This verdict should be overturned immediately and we should be allowed to go home."
"We feel that we have been kidnapped by the Qatari judicial system," Huang continued. "This is wrong."
The Huangs moved to Qatar when Matthew started work on a water purification project for the Qatar 2022 football World Cup.