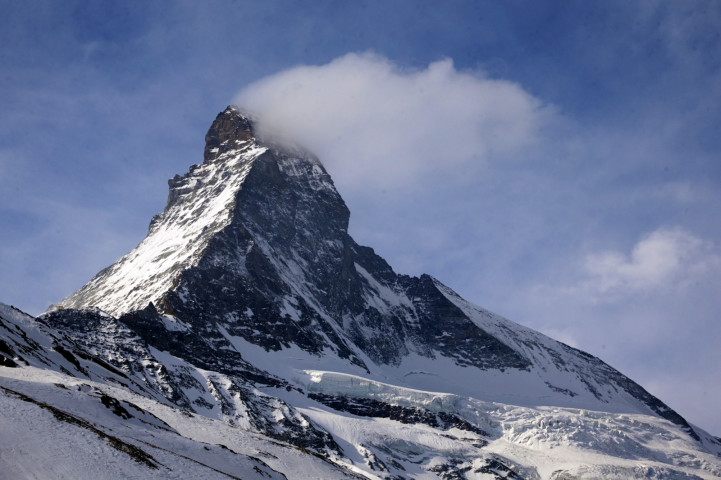 Scottish mountaineer Jamie Andrew who climbed Switzerland's Matterhorn, one of the highest summits in Europe, says he is the first quadruple amputee to do so. Andrew had lost his limbs to frostbite after he, along with his climbing partner, were trapped for five nights in a snowstorm in France in 1999.
Kurt Lauber, a Swiss mountain guide and a warden of Hoernli Hut base camp, said he did not know of any other quadruple amputee who had achieved the feat.
Andrew's trek to the 4,478-metre (14,692 feet) Matterhorn was five years in the making as he trained with two veteran guides from the International School of Mountaineering and reached the summit on 4 August. "In the end, climbing the mountain was the easy bit. It was all the graft and preparation, and trial and error (that was hardest)," he told Associated Press news agency by phone.
Andrew, who is from Edinburgh, pulled through a snowstorm on Mont Blanc — which killed his climbing partner — seventeen years ago. He had suffered from hypothermia and frostbite, and learnt to walk all over again after his hands and feet were amputated.
Talking to BBC Good Morning Scotland radio programme, he said, "It was five years ago, I first had this amazing idea that I could climb the Matterhorn without hands and feet."
He went on to say that "I've got fantastic prosthetic legs which are custom-made for me. For my arms I used special poles — like ski poles — to gain purchase and keep balance on the very tricky terrain that you find all the way up." He took up skiing, ran marathons and iron-man triathlons and also returned to mountaineering after working with recovery specialists.
He added that getting up and coming back down the mountain as fast as possible was crucial as a storm was predicted later on in the day of the climb. "You've got to move fast to do that and that was my main challenge, just going as quickly as possible to get up and down before any storms came in." The 47-year-old reportedly took 13 hours to climb the summit and come back to the base camp — five hours more than most climbers.