Queen invokes verses from Bible to reflect on 'moments of darkness' in 2015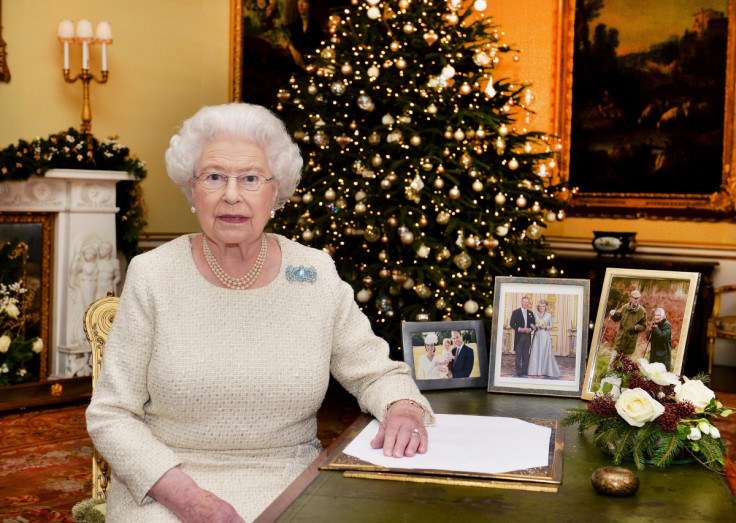 The Queen quoted directly from the Gospel of John to reflect on 2015, a year with "moments of darkness", during her annual Christmas day speech. Striking an optimistic tone, Queen Elizabeth, 89, invoked the light of the Christian faith in the backdrop of various terrorist attacks which shook the world.
During the address, she said: "It is true that the world had to confront moments of darkness this year, but the Gospel of John contains a verse of great hope, often read at Christmas carol services, 'The light shines in the darkness, and the darkness has not overcome it.'"
Britain's longest-reigning monarch, seated in front of a Christmas tree, said: "It's no surprise that such a human story still captures our imagination and continues to inspire all of us who are Christians, the world over. Despite being displaced and persecuted throughout his short life, Christ's unchanging message was not one of revenge or violence but simply that we should love one another."
Referring to her 90th birthday in April 2016, the Queen said: "I am looking forward to a busy 2016, though I have been warned I may have Happy Birthday sung to me more than once or twice." She also acknowledged the latest addition to the royal family, Princess Charlotte – her fifth great-grandchild.
Dressed in white and silver tweed dress, the Queen delivered her 62<sup>nd address from Buckingham Palace's 18th Century room.
She concluded her speech by saying: "There are millions of people lighting candles of hope in our world today. Christmas is a good time to be thankful for them and for all that brings light to our lives." She had earlier attended the traditional church service at Sandringham.
Watch the Queen's full address here.
© Copyright IBTimes 2023. All rights reserved.