The Spanish royal family demonstrated their close bond at The National Military Parade on a rainy Tuesday (12 October) with young princesses Leonor and Sofia almost stealing the limelight from their glamorous mother, Queen Letizia.
Leonor, Princess of Asturias, 10, wore a black coat while wearing her fair hair in a loose style with two braids at the front. Her younger sister, Infanta Sofia of Spain, 9, wore the same hair style as her older sibling but instead wore an adorable red coat for the family outing on Spain's National Day in Madrid.
Showcasing their impeccable behaviour in front of their country, the little girls looked delighted to attend the action-packed military parade and shared a few touching moments with their parents, Queen Letizia, 44, and King Felipe VI, 48.
At one point, Letizia was seen lovingly holding Leonor's cheek, and another shot sees the family sharing a private joke as they watched the parade from the royal box, which saw army planes taking part.
Many eyes were on the Spanish queen's style choice for the day event – as Letizia has become one of the leading royal fashion icons in the world. The former news anchor welcomed chillier climes in a black and white leaf design dress which she accessorised with an elegant pair of pearl drop earrings while her brunette hair was pinned up in a wavy updo.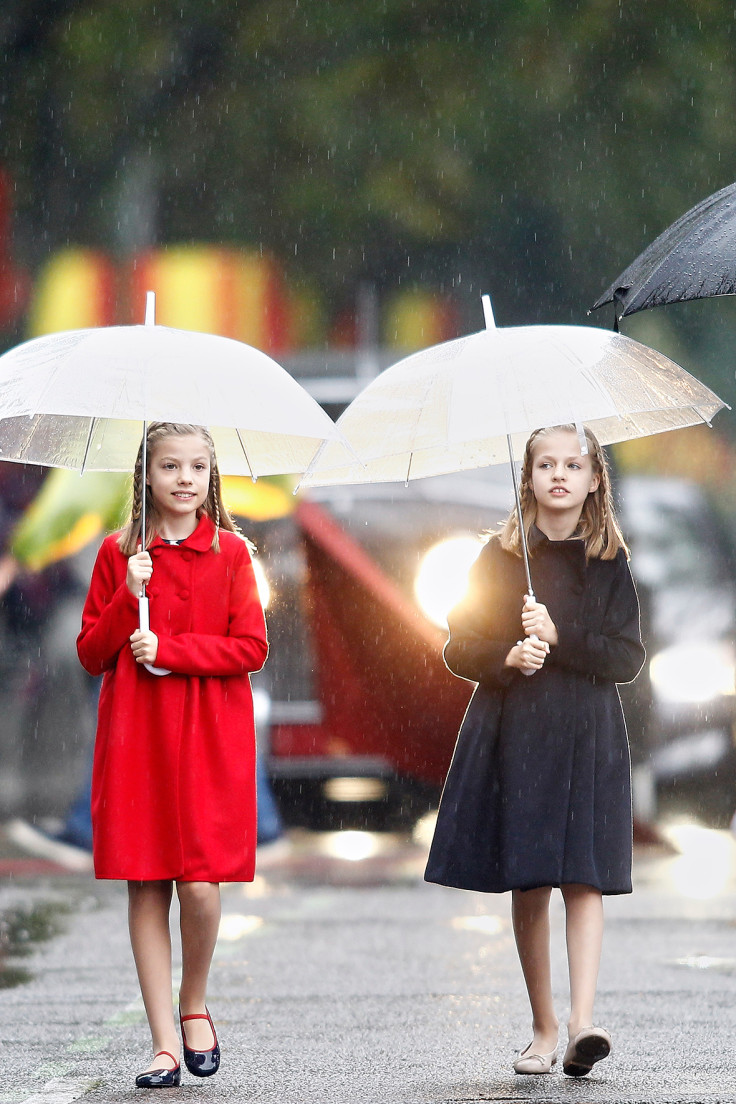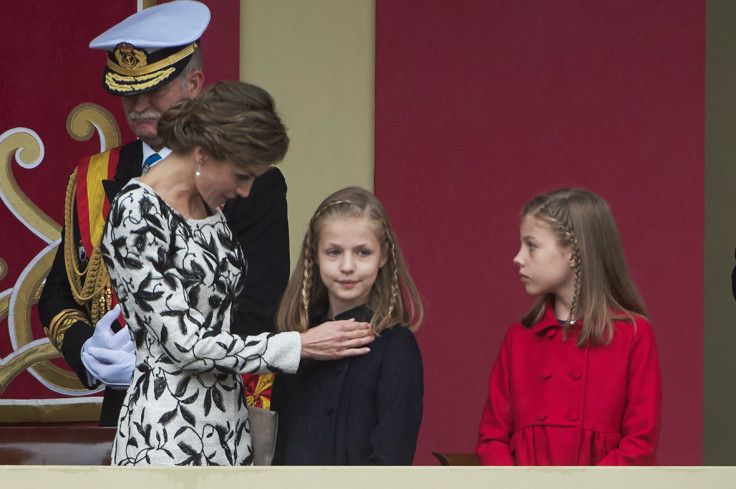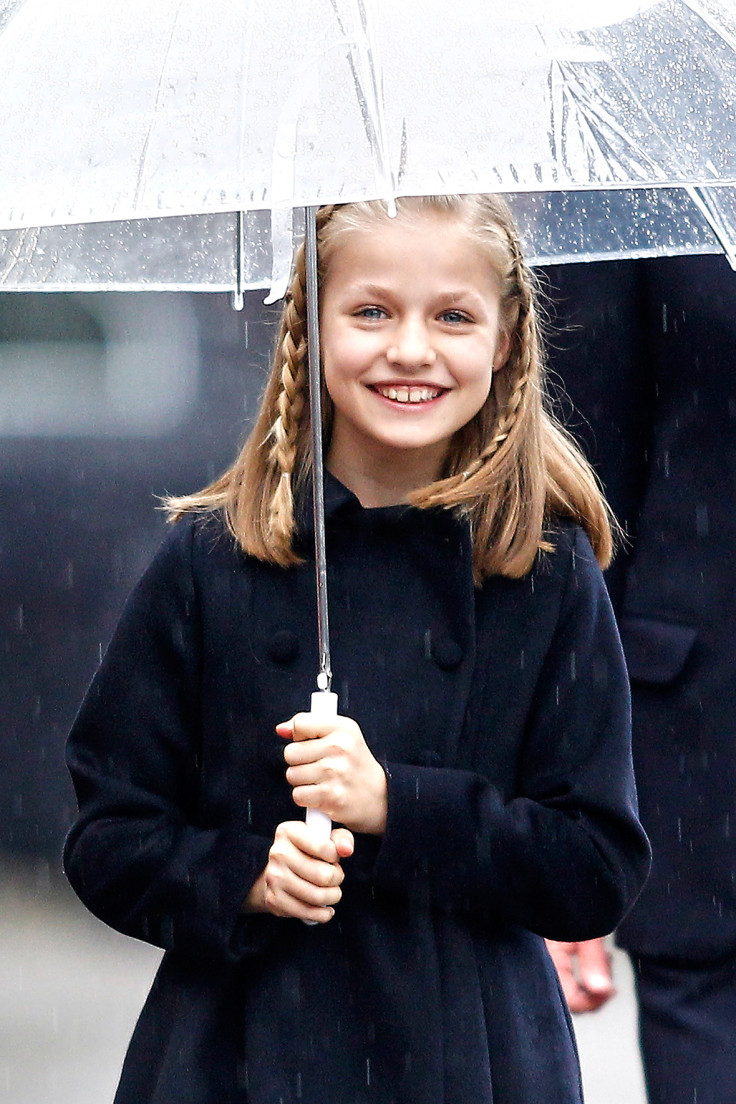 Letizia finished off the autumnal ensemble with nude-toned accessories comprising simple stilettos and a clutch, ensuring all attention was focused on the bold patterned dress. King Felipe – the world's third-youngest monarch – looked equally striking in full military uniform as head of state and commander-in-chief of the Spanish Armed Forces.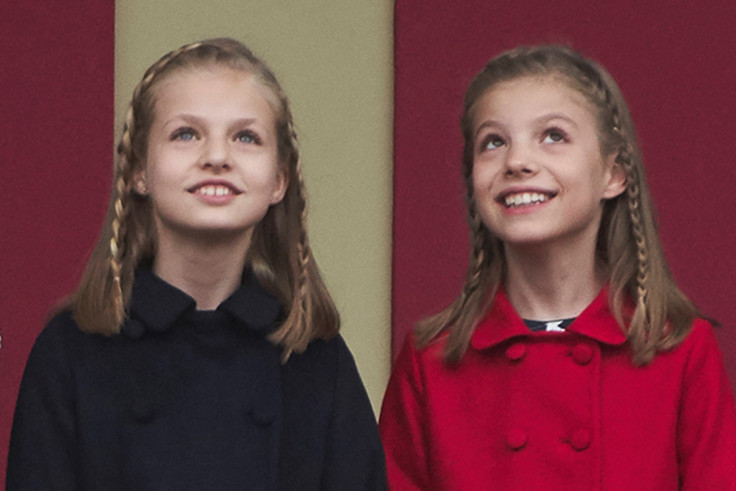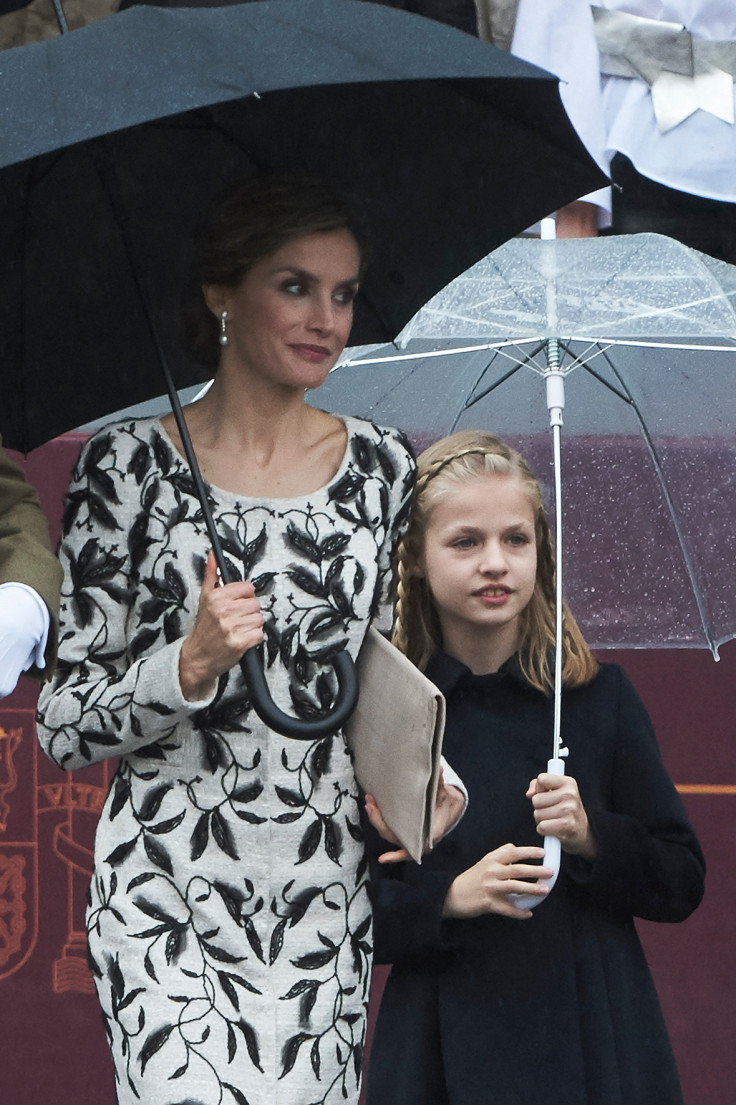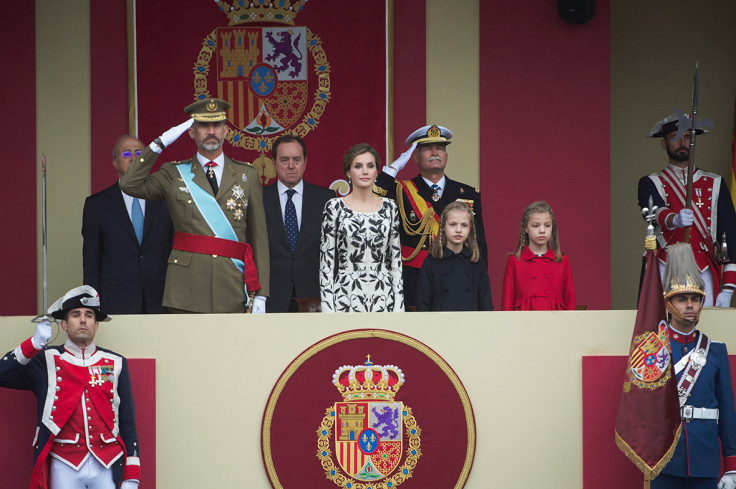 The royals were faced with heavy showers but were luckily prepared for such events, armed with large umbrellas to protect their beautiful outfits. The event comes almost a year into Spain's political deadlock – and the country marked the important day by sending aircraft drawing trails of red and yellow smoke into the sky to represent the national flag.
This is the first parade to be celebrated without a government in place, but it was not short of supporters as spectators filled the streets of the Spanish capital to catch a glimpse of their royal family. Spain's national day is held annually every October 12.