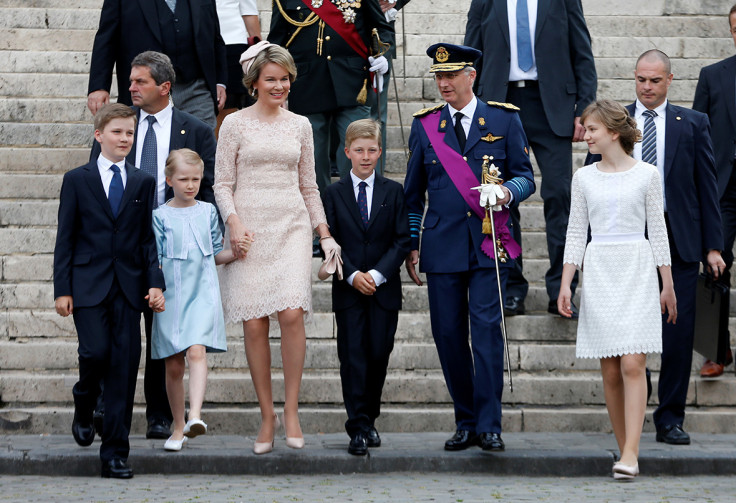 Queen Mathilde and King Philippe of Belgium warmly greeted the public as they attended the Te Deum mass at the Sint-Quintinus Cathedral in Hasselt in celebration of Belgian National Day on Thursday (21 July).
For the daytime affair, the 43-year-old Queen of Belgium looked elegant in a peach lace long-sleeved dress which fell to the knee, styled with some nude heels and a chic fascinator.
She gleefully smiled for the cameras and stood close by to King Philippe – her husband of 17 years – who was dressed in full Air Force uniform.
The royal couple were accompanied to the ceremony by their four children, Princess Elisabeth, 14, Prince Gabriel, 12, 10-year-old Prince Emmanuel and eight-year-old Princess Eleonore.
Gabriel and Emmanuel looked particularly dapper in suits with ties, while Elisabeth emulated her glamorous mother in a white lace dress while little Eleonore was adorable in a sky blue number.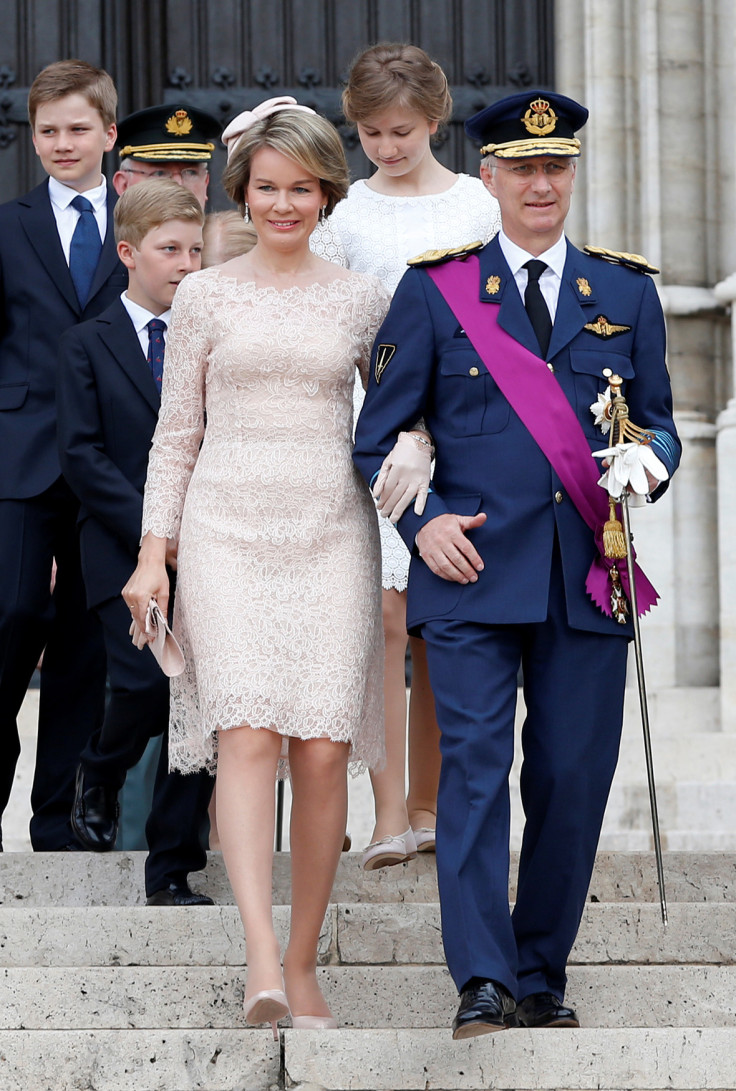 The well turned-out family pleased onlookers at the highly-celebrated occasion, which was also rejoiced by Princess Astrid and Prince Lorenz of Belgium, along with Hasselt mayor Hilde Claes and Prince Laurent of Belgium – who walked side by side in the street after attending the Te Deim mass.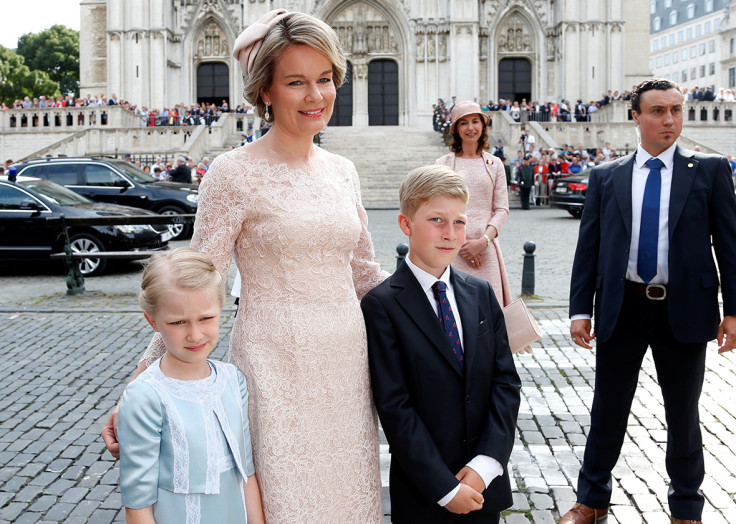 Following the terror attacks, security was tight in Brussels as the city prepared for its National Day. The country is on high alert following the attacks in March which left 32 people dead. The city is reportedly taking no chances since the truck attack in Nice on Bastille day, euronews reports.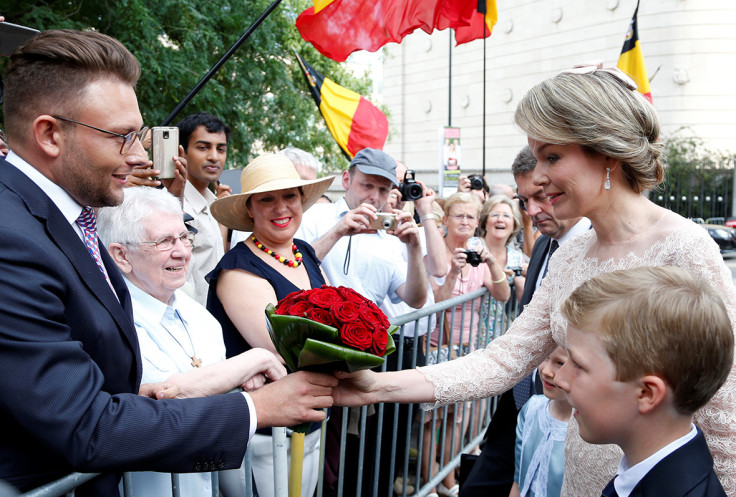 Guido Van Wymersch from Brussels Police explained: "It's not that we are afraid, and not that we want to change our way of life, but at the same time we have to take into account what has happened. So in the roads close to where there is the festival tomorrow and this evening, you are going to see either concrete blocks or other trucks, to prevent a truck getting access to where it shouldn't go."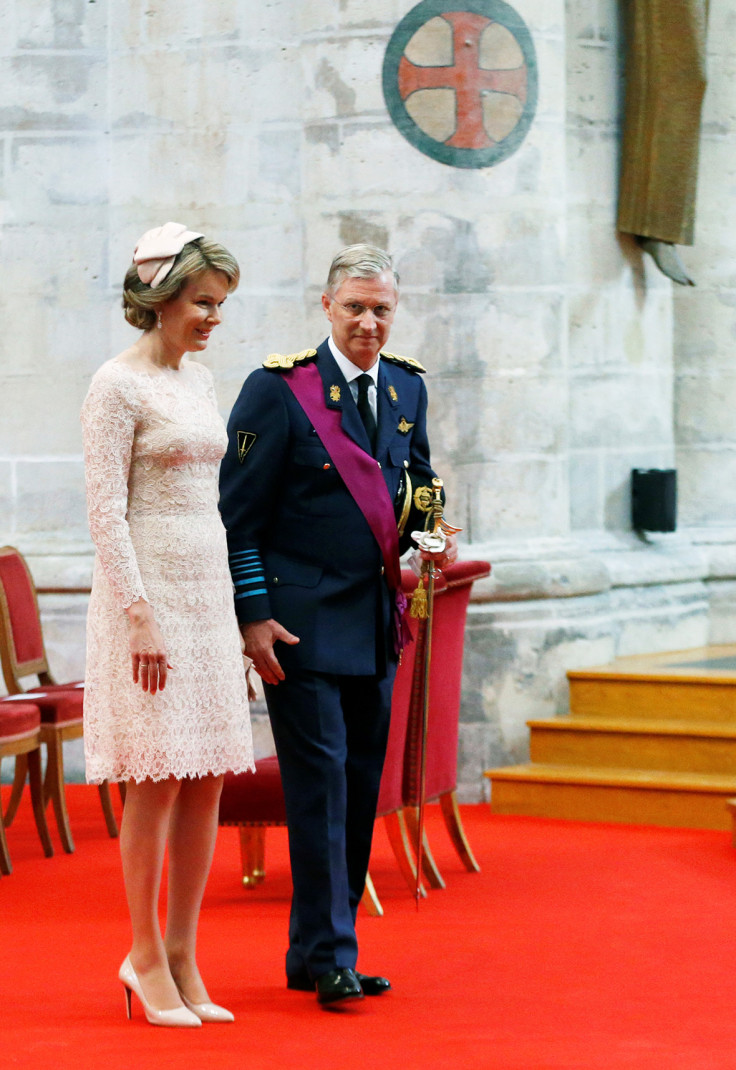 Earlier in the week, the Belgian royal family did some sightseeing in Brussels, some time away from their royal duties to enjoy cultural activities by visiting museums as temperatures soared.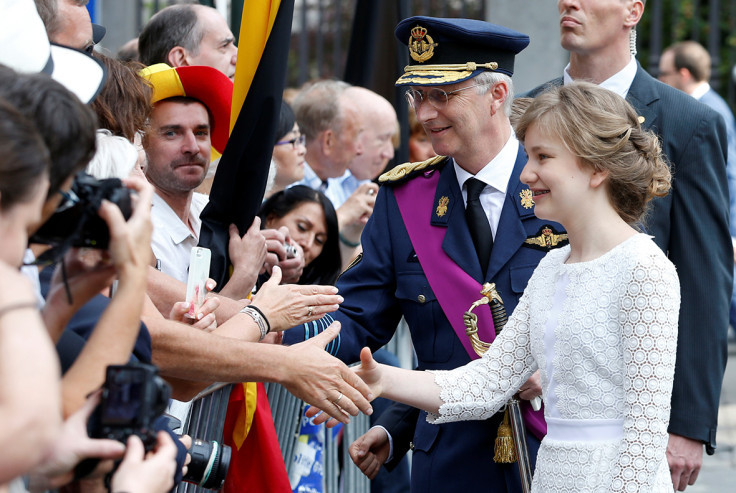 The family of six were in high spirits – wearing colourful summery ensembles as they enjoyed their daytime outing to the Belgian Comic Strip Center and Musical Instruments Museum (MIM) in the picturesque city of Brussels.