Queen Spitting Image artist unveils another painting of monarch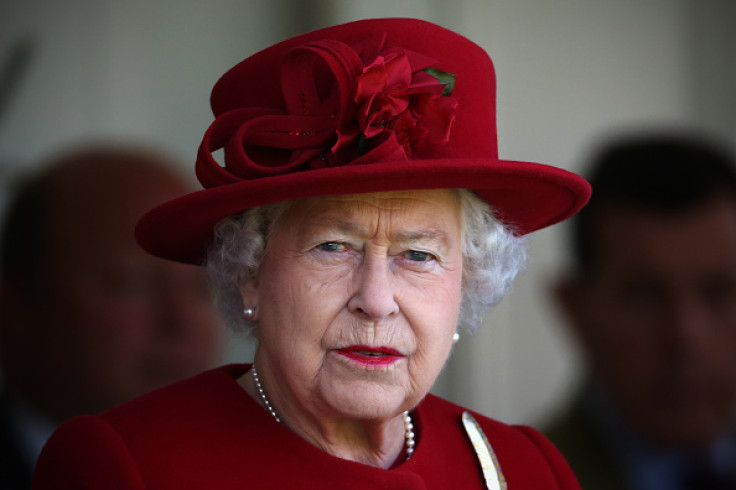 Dan Llywelyn Hall, whose 2013 portrait of the Queen evoked much criticism for looking similar to a Spitting Image puppet, has now unveiled yet another painting of Her Majesty. Hall's first portrait was commissioned by the Welsh Rugby Union to commemorate the 60<sup>th anniversary of the Coronation.
The painter expressionist-style painting had previously drawn strong reactions. The Welsh artist is unsure how his latest work will be received. His original 5ft by 4ft portrait, which displayed the monarch wearing a red dress with her hands in her lap sitting in an ornate chair, was severely criticised for perceived lack of authenticity and realism.
His latest work appears to be an almost exact replica of the first portrait. This painting also shows the Queen wearing the same red dress and sitting in the same position. The only difference appears to be the angle in which the artist has portrayed his subject. Hall's latest painting is slated to be the main attraction of an exhibition which will display around 20 portraits of Great Britons in London.
The artist spent a day at Windsor Castle where the Queen sat for him for around three hours. "It is quite an informal thing really. She's not sat there rigid ... she's quite animated," said Hall. He added that the Queen was chatting "non-stop" but he was prevented from revealing anything about the conversation due to a "secrecy" clause, the Mirror reported.
When asked about his opinions on how his new work might be received, Hall said it was "well beyond my control". However, he stressed that the new painting had differences from the initial portrait. "In many cases it is a very different picture. It's much more of a gentler one," he added.
The exhibition will take place at the Haymarket Virgin Money Lounge from 9-14 May and will also feature portraits of musicians like David Bowie and Amy Winehouse, Oscar winner Sir Michael Caine and actress Dame Barbara Winters.
© Copyright IBTimes 2023. All rights reserved.