Queen will invite Donald Trump to Windsor Castle
Invitation from monarch expected to help UK establish new ties to Trump presidency.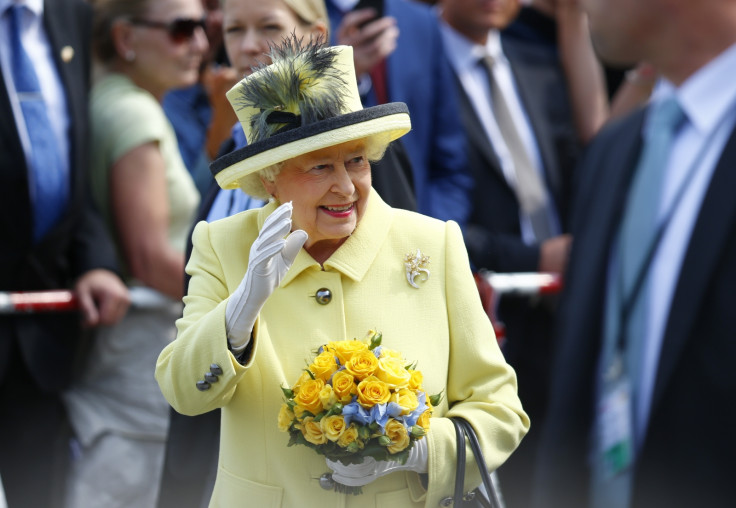 Britain will use an invite to President-elect Donald Trump from the Queen as a "secret weapon" to get the future leader of the US to visit in June or July next year.
Trump already knows about the invitation, but a formal one will be issued as soon as he is sworn in on 20 January 2017 in the hope that he visits the UK as one of his first foreign stops. Plans for the state visit are already being drafted at the highest levels of government, according to the Sunday Times.
On his inauguration Trump will receive a letter of congratulations from the reigning British monarch, Queen Elizabeth II. The interim leader of Ukip, Nigel Farage, was the first British politician to meet with Trump after his US election win. Farage campaigned for Trump during the 2016 election. In July the British right-winger drew comparisons to the populist movement that got behind the Republican and the Brexit vote to leave the EU.
Farage expects to attend Trump's inauguration and has positioned himself as a go-between for the UK government with the President-elect, despite never having won a seat in Parliament or holding official position within the British government. During Trump's meeting with Farage in New York, the former reality TV star said he is excited about meeting the Queen.
"He's looking forward to it," one of Farage's associates told the Sunday Times. "He's a massive Anglophile. He was really, really keen. His late mother, Mary, loved the Queen. He said, 'I'm going to meet her, too. I can't wait to come over to England.'"
The prospect of Trump and his wife Melania meeting the Queen and staying at Windsor Castle is the government's "secret weapon to get in with Trump", the Sunday Times was told by a source close to a cabinet minister.
After voting to leave the EU in June Britain is looking to Trump to secure a trade deal with the US. Outgoing president Barack Obama said over the summer that the UK shouldn't expect a new deal any time soon if it left the union.
Foreign Secretary Boris Johnson is planning to travel to the US before the end of the year to begin building a relationship with Trump.
© Copyright IBTimes 2023. All rights reserved.