Quentin Tarantino has always had a curious habit of talking about his future projects whilst he's busy promoting his latest picture. Most recently, whilst on a tour of showcasing The Hateful Eight, set to reach UK cinemas on 8 January 2016, he's taken to discussing the possibility of a sequel to his hugely-popular picture Inglourious Basterds.
Despite there being no wheels in motion for it just yet, the director has already got the plot figured out. Speaking to Indiewire at a press conference in New York City, Tarantino shared that he had to cut out so much material from his proposed storyline of Inglourious Basterds that he has enough left to make a decent sequel, if one were ever to be made.
"The huge stuff that I took out could make its own movie," he told the publication. "It followed a platoon of black troops that were court-martialed and they escape. They were in France; they were going to be hung in London and their whole thing was to get to Switzerland. And they ended up getting into an adventure and they meet the Basterds, so I ended up taking all that out."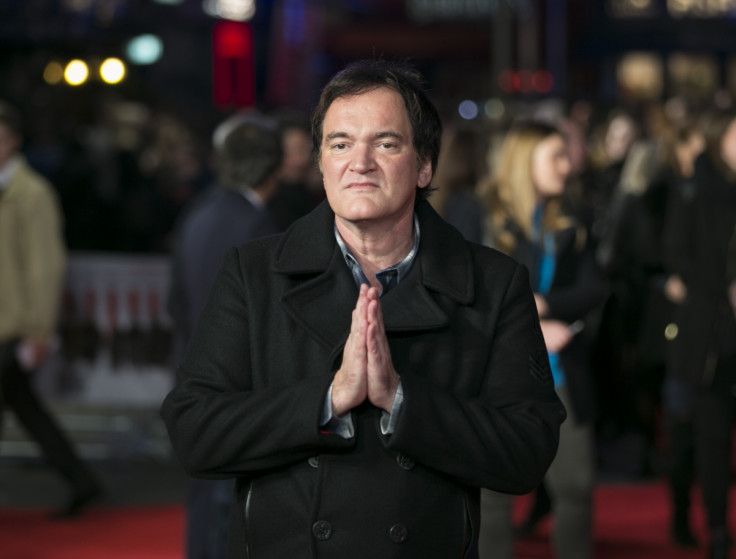 Behind Django Unchained, Oscar-winning Basterds is Tarantino's second highest-grossing movie, having made $321.5m (£214m) at the box office, so it would seem reasonable that studios would jump at the idea of revisiting the movie. The filmmaker went on to argue that one of the story's biggest selling points is "that a movie like this has never really been done before." And to be fair, he does have a point.
Also, it has become somewhat of a theory that Tarantino likes to connect his movies in some way, even if it is just through similar genres, and it was quite recently reported that the 52-year-old originally planned Django as a sequel to Inglourious Basterds. Could this plot be developed so that it links back to older movies in his filmography, perhaps one of the black soldiers could be a distant relative of Jamie Foxx's Django for example?
Whilst that connection is simply theoretical speculation, it looks like there will be a more concrete way that The Hateful Eight exhibits his patterns. According to Tim Roth, who plays Oswaldo Mobray in the upcoming film, one of the characters in the new Western is "the great-great-grandfather of one of the characters in Inglourious Basterds." Whilst he wouldn't quite divulge which one, it seems like fans can make a pretty educated guess with the knowledge that Mobray's nickname in the film, Little-Man is shared with BJ Novak's character in Basterds, Smithson Utivich.
Quentin Tarantino's The Hateful Eight, co-starring Jennifer Jason Leigh, Bruce Dern and Samuel L Jackson will reach US cinemas on 1 January 2016, and UK screens a little later on 8 January.
For more entertainment news follow A-List on Twitter @Alistinsider