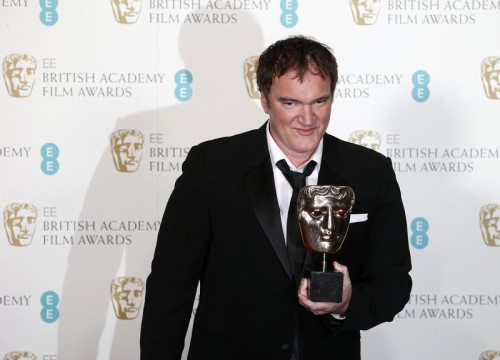 Quentin Tarantino is on the hunt for whoever it is who leaked the script for his planned Django Unchained follow-up The Hateful Eight, after learning that the script had leaked online.
An ensemble Western, The Hateful Eight's script was only handed out to a handful of people, but it leaked nonetheless and now he won't direct the film.
"I'm very, very depressed," Tarantino said. "I finished a script, a first draft, and I didn't mean to shoot it until next winter, a year from now. I gave it to six people, and apparently it's gotten out today."
The Pulp Fiction and Kill Bill director revealed he gave the script to Michael Madsen, Bruce Dern and Tim Roth – all of whom he has worked with before.
"The one I know didn't do this is Tim Roth," Tarantino continued. "One of the others let their agent read it, and that agent has now passed it on to everyone in Hollywood. I don't know how these f**king agents work, but I'm not making this next.
"I'm going to publish it, and that's it for now. I give it out to six people, and if I can't trust them to that degree, then I have no desire to make it. I'll publish it. I'm done. I'll move on to the next thing. I've got 10 more where that came from."
Tarantino believes the leak came from Hollywood agency CAA, who represent Oscar-nominee Dern. Deadline's Mike Fleming Jr investigated, calling a source at CAA who denied the allegation.
That same sourced noted that Tarantino might have handed out his script without a watermark that would typically prevent a leak by tying copies to certain people – making the leak all-but untraceable.
The Hateful Eight was revealed as his next project earlier this month, two months after the director announced on Jay Leno's US talk show that his next project would be another western, but one very different to Django Unchained.
It was set to star the aforementioned actors given scripts, as well as recent Tarantino stalwart Christoph Waltz.