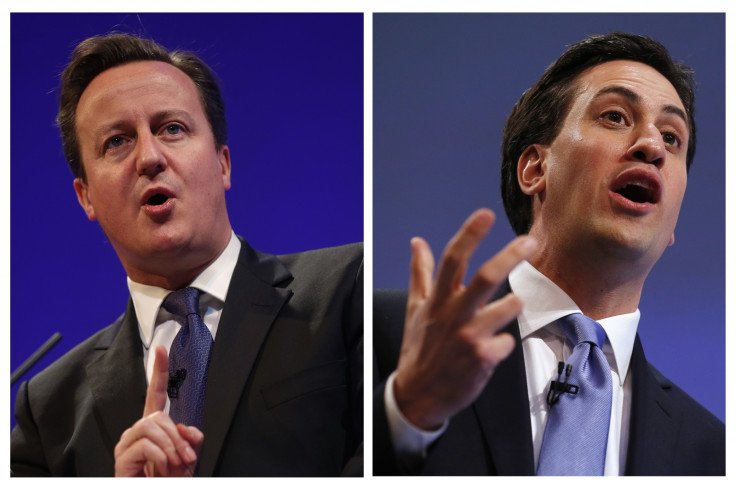 The leaders of the three main parties will face a grilling from the public tonight (30 April) in a Question Time special just a week before the general election.
The event will be hosted by the current affairs show veteran presenter David Dimbleby and will be broadcast live from Leeds Town Hall from 8pm to 9.30pm.
David Cameron, Nick Clegg and Ed Miliband will take questions from a carefully selected BBC One audience over a period of 30 minutes each.
The questions will be submitted in advance of the show but the party leaders will not see them beforehand.
"Later the same evening, there will be three special programmes broadcast on BBC One in different parts of the UK, in which Nicola Sturgeon, Leanne Wood and Nigel Farage will each answer voters' questions for half an hour," the BBC said.
"After the News At Ten, viewers in England will be able to see Election 2015: Ask Nigel Farage on BBC One, chaired by Jo Coburn, in which the Ukip leader will take questions from an audience in Birmingham. The programme will also be shown later in the evening on BBC One in Wales."
Cameron will be boosted ahead of the question and answer session after a poll from Ipsos MORI put the Tories on a five-point-lead over Labour (35% vs 30%).
The survey, conducted between 26 and 28 April, suggests that Cameron's party have broken ahead of the neck-and-neck poll deadlock between the Conservatives and Labour. However, the research could be a pre-election blip as later studies may find contradictory polling results.
IBTimes UK will be recording all of the Question Time action on our live-blog. To keep up, follow @IBTUKPolitics.