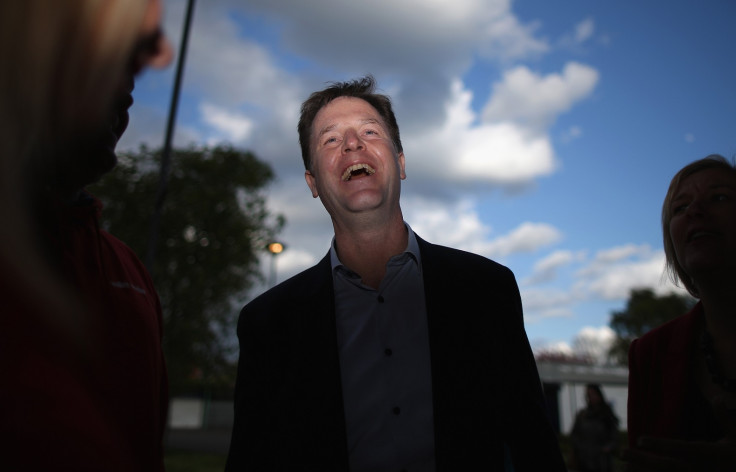 Nick Clegg has joined Danny Alexander in condemning the Conservatives for failing to say where the axe would fall in the party's proposed £12bn ($18.5bn) welfare cuts.
The deputy prime minister said he was "verging on anger" that the Tories had not said which vulnerable families would be hit hardest by the cuts.
His outburst came after George Osborne's right-hand-man Alexander said the Tories would slash child benefits and child tax credits.
In an interview with the Guardian, the chief secretary to the Treasury said his coalition partners "won't tell us how they will cut welfare for millions of families to pay for their plans."
Speaking on LBC, Clegg accused David Cameron's party of pulling the wool over the public' eyes.
"I share Danny's intense frustration, verging on anger, that the Conservatives think a week before the election that they are going to take the equivalent of £1,500 off eight million of the most vulnerable families in this country, and they can't even be bothered to spell out to the families with folk who are disabled, with children, those who have fallen on hard times."
Discussing Thursday's election, Clegg said Cameron and Labour leader Ed Miliband had so far refused to accept their parties cannot win a majority.
"David Cameron should know what he does appear willing to acknowledge to know, is that no one will win next Thursday," he said.
Asked how the days could unfold in the event of a hung parliament, the Lib Dem leader said "the party that has won the biggest mandate, that is the party that has right to make the first move [to form a government]."