Question of whether Labour leader Jeremy Corbyn will turn vegan becomes hot potato
The longtime vegetarian has hinted at cutting out more animal products from his diet.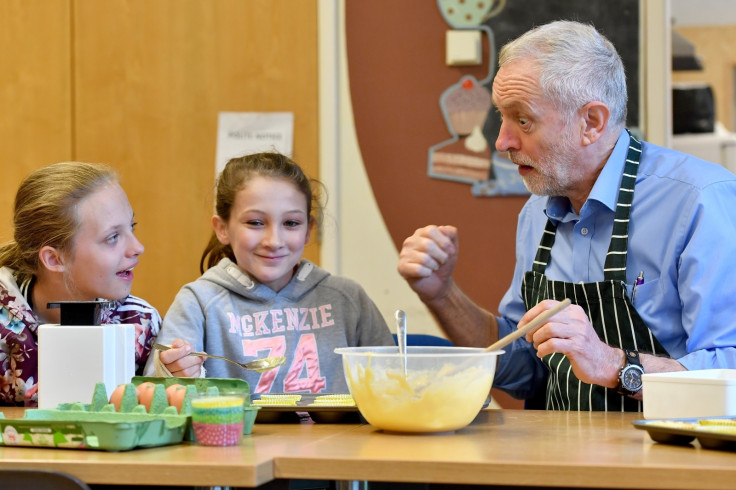 You could say leader of the Labour Party, Jeremy Corybn, is as cool as a cucumber, adopting a carrot and stick approach in the political world, but speculation is mounting over whether the notable vegetarian could be about to turn to veganism.
Speaking to workers at Lush cosmetics, Corbyn faced a question as to whether he would take what the questioner described as "the logical next step" and convert to veganism. Going vegan would mean Corbyn give up milk and egg products, along with meat and only consume a plant-based diet.
"It's a fair question. I eat more and more vegan food, and have more and more vegan friends, indeed there are quite a lot of vegan MPs actually; not a lot but there are some," Corybn reportedly replied.
However he said his love of creamy Somerset brie may quash any plans to full veganism.
Labour MP Kerry McCarthy caused a stir when she was named shadow secretary of state for environment, food and rural affairs, meaning the vegan MP would oversee many of the country's meat-producing industries.
She later had to defend her position by saying that she had her own personal views but accepted there was a livestock industry in the country.
Corbyn said: "I think what has improved so much is vegetarian and vegan food has got so much better in recent years... The food has got a lot better and vegan food; one of my close relatives has just become a vegan and I went to her house for dinner and it was absolutely brilliant," Corbyn said according to the Telegraph.
"So I'm going through the process alright? I won't go any further than that." What "the process" meant became up for interpretation after the Labour leader's talk, with some thinking he was hinting a transition to full-blown veganism.
But the Labour Party Press Office had other ideas, telling numerous outlets that what Corbyn had actually meant was that he was "'in the process' of eating more vegan food."
For now it seems, fritatas are still on the opposition leader's menu.
© Copyright IBTimes 2023. All rights reserved.