Rachel Dolezal: Black US civil rights leader is white woman posing as African American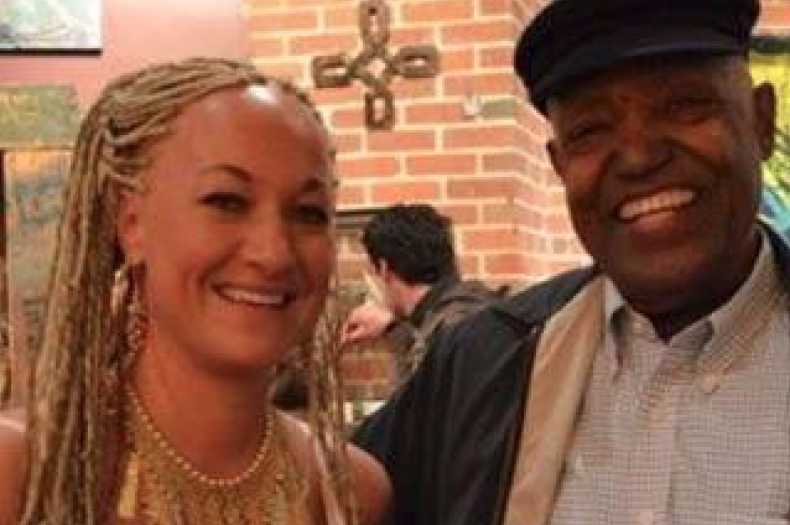 A white woman who represents a black civil rights group in the US has been masquerading as an African American, her parents told a local TV news station on Thursday (11 June).
"She's our birth daughter and we're both of European descent," they told the KREM 2 news channel in Spokane, Washington, of their daughter Rachel Doležal.
"Our daughter is Caucasian" say parents of Spokane NAACP President Rachel Dolezal. pic.twitter.com/6VHxm9v4Wt

— Taylor Viydo (@KREMTaylor) June 11, 2015
Doležal was elected as the President of the Spokane branch of the National Association for the Advancement of Colored People on 17 November 2014.
"We're puzzled and it's very sad," they told KREM 2, an affiliate of CBS in the North Western American city of 210,000 people. Doležal's parents said she has been deceiving people into thinking she is African American and wanted the truth to come out that her heritage is Czech, Swedish and German, with a touch of indigenous American. They said she has cut off contact with them in recent years.
Mr and Mrs Dolezal said their daughter had black siblings who were adopted and that she went to school in Mississippi, where the family were part of a mainly black community.
But they said she only began to claim African descent after divorcing her husband, who was also black, in 2004.
Her mother, Ruthanne, said Ms Dolezal began to "disguise herself" in 2006 or 2007.
Dolezal's parents, who live in Troy, MT, say Rachel has been deceiving people. They want people to know the truth. pic.twitter.com/sS3aiUwD0H

— Taylor Viydo (@KREMTaylor) June 11, 2015
On a Facebook post dated 14 January, 2015, the Spokane NAACP branch identifies Doležal's father as a black man who she is posing with in a photo and announced he would be attending an event with her.
Doležal has given paid talks about her experience growing up as a black woman. "Do you understand how little people listen to the stories of black women," said a commenter Ashley Jacobs below the post, "and how many black women's stories weren't told, because she took their space?"
She has also claims to have been the victim of hate speech.
When confronted about her race in a video, which has now gone viral online, Doležal, 37, said that she "doesn't understand the question".