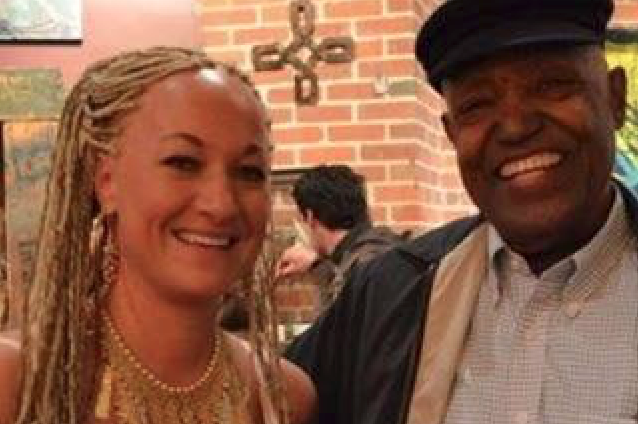 The revelation of a "black" female civil rights leader in the US as a white woman has propelled debate about people passing for other races in the US.
The parents of Rachel Dolezal, president of a Spokane, Washington, chapter of the National Association for the Advancement of Colored People, told a CBS news affiliate this week that "it's very sad" their 37-year-old daughter is posing as African-American.
They wanted the truth to come out that her heritage is Czech, Swedish, German and indigenous American, they said.
Controversy around the story casts into relief the racial politics of the US and the turbulent, bloody history of white-black relations, especially following a year that witnessed the choke-hold death of Eric Garner at the hands of New York police, and the "Black Lives Matter" campaign spun from the shooting death of Michael Brown by a police officer in Ferguson, Missouri, last August, and death of Freddie Gray in police custody in Baltimore.
Dolezal was raised by her parents in Mississippi and has an adopted brother who is black. She went to Howard University in Washington, DC, an historically African American University. She obviously felt a strong affinity with African-Americans that some point spun out into the fantasy that she was, in fact, black.
Her parents intimated that this psycho-drama may have been spawned by emotional trauma and recalled she only began to claim African descent after divorcing her husband, who was black, in 2004.
Dolezal's fantasy was given heft by her work at the NAACP and, controversially, she even secured paid speaking gigs about her experiences of racism identifying herself as a black woman. Her organisation's chapter also posted a photo of her with a black man and identified him as her father.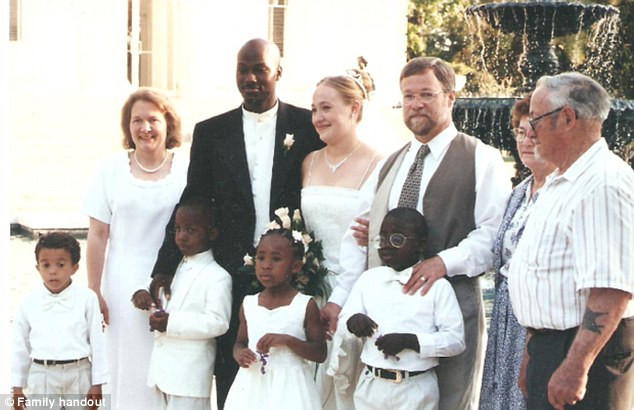 The civil rights organisation has its own complicated history with racial identity. The group's executive secretary from 1931 to 1955 was Walter Francis White, who had blond hair and blues eyes. Despite this he identified as black - though many suspected he was not - and made his home alongside Atlanta's Negro community. White made large contributions to civil rights by investigating lynching, murders and race riots.
Indeed, the NAACP is standing by Dolezal. In a statement issed after her identity was revealed, it said: "NAACP Spokane Washington Branch President Rachel Dolezal is enduring a legal issue with her family, and we respect her privacy in this matter. One's racial identity is not a qualifying criteria or disqualifying standard for NAACP leadership. The NAACP Alaska-Oregon-Washington State Conference stands behind Ms Dolezal's advocacy record. In every corner of this country, the NAACP remains committed to securing political, educational, and economic justice for all people, and we encourage Americans of all stripes to become members and serve as leaders in our organization."
Black Like Me
Most examples of white people 'passing' for black are historical and linked to the music industry and the jazz era when the music — and one's career — was synonymous with black culture, and black people were admired and respected for their contributions.
Rhythm and blues bandleader Johnny Otis was born to Greek parents and changed his last name from Veliotes. He married a black woman and passed for black and is dubbed the "Godfather of Rhythm and Blues".
In spite of being born to white Jewish parents, singer, songwriter, and guitarist Phoebe Snow (born Phoebe Ann Laub) was named as a one of the "black music industry greats" along with Stevie Wonder, Ben E. King and the Isley Brothers in 2009.
"I had a hell of a time convincing a few people that I wasn't black," American jazz pianist Keith Jarrett said once in an interview, citing his Hungarian and Irish roots and large Afro.
In 1961 white journalist John Howard Griffin exposed violent racism in American society when he published Black Like Me. The memoir tracked his experiences travelling through the American south living as a black man after he took chemicals to darken his skin.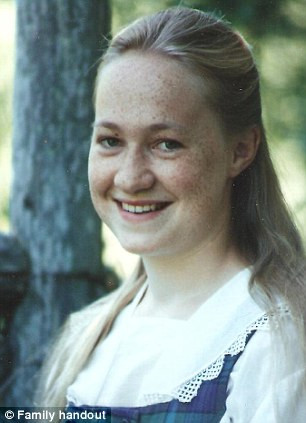 Interestingly, Dolezal's transition appears to have been from classic blonde Caucasian to light-skinned African-American woman. How this has been achieved is yet to be revealed.
Black Like Me is a powerful indictment of how America – white and black – is mesmerised by the colour of a person's skin.
After he disguised himself, many people who knew Griffin as a white man did not recognise him. A black shoeshine man whom Griffin regarded as a friend made no connection with him now that he was black.
The Human Stain
'Passing for white' in a nation built on slavery, segregation and the denial of civil and economic rights, has a long inglorious history. Light-skinned African-Americans have for centuries represented themselves as white to escape the shadow of racial oppression.
American Nobel laureate Philip Roth explored the soul-destroying deception in his novel The Human Stain, the story of a "white, Jewish" academic who was born black and had to turn his back on his family to succeed in 20th century America.
Contemporary examples of people with mixed, or exclusively African American, roots being perceived as white are plentiful. In 2004 comedian Dave Chappelle joked about the perception of race with a skit he called the "Racial Draft."
Racial Draft - Natural Selection of the Millenia from Kato on Vimeo.
Earlier this year Parks And Recreation actress Rashida Jones, daughter of music producer Quincy Jones, had to correct an entertainment reporter's quip about her "very tan" look by reminding her of her mixed heritage.
Prison Break star Wentworth Miller has African American heritage, as well as several other ethnicities, and is also often perceived as white.
Comedian Louis C.K., although not black, spoke out about his Mexican heritage in 2011, and discussed the deeper implications of perceptions of him as a white man.
Fallout of Dolezal
In a television interview Dolezal has confirmed that Larry Dolezal is her father, and said she "understood" why people may feel she is guilty of misrepresentations but declined to elaborate.
"It's more important for me to clarify that with the black community and with my executive board than it really is to explain it to a community that, quite frankly, don't really understand the definitions of race and ethnicity," she added. She said she will issue a statement clarifying her ethnicity and heritage.
Still, some within the America's black community questioned her identification as African American.
Cannot get enough of this Rachel Dolezal story. Genuinely shocked that this person went to SUCH LENGTHS to be considered black

— Ricky Dreamboat (@fergoe) June 12, 2015
What on earth? - Civil rights activist Rachel Dolezal misrepresented herself as black, claim parents: http://t.co/CvW4URAcLU

— Edirin Oputu (@EdirinOputu) June 12, 2015
NAACP leader Rachel Dolezal lied about being black: parents http://t.co/dAUaJIOlj2 Assimilation? Assumption? Appropriation? Not Transracial.

— Sadassa H. (@SadassaH) June 12, 2015