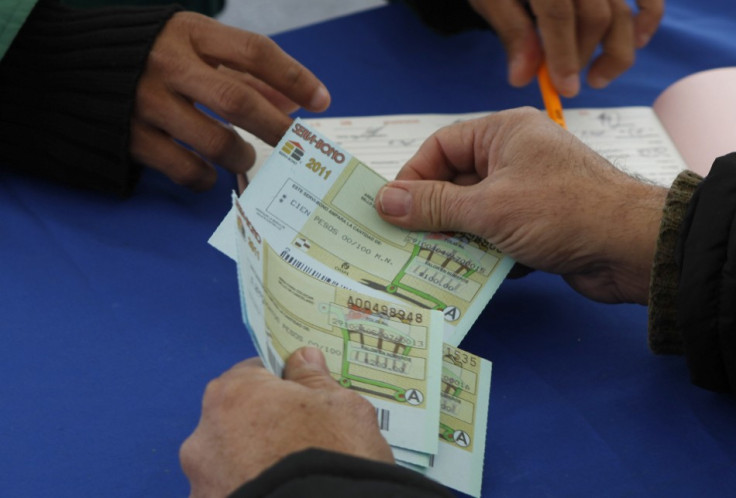 The daughter of the woman who shot her children then killed herself after being denied food stamps talked about her fear of dying via Facebook during the hostage negotiation.
Rachelle Grimmer, 38, staged a seven-hour standoff with police in a state welfare office after she was denied food stamps in Laredo, Texas on Monday..
The siege ended with Ms Grimmer killing herself and shooting her 10-year-old son Timothy and 12-year-old daughter Ramie, who are in a critical condition.
During the standoff, Ramie Grimmer updated her work status to "may die 2day" and posting "tear gas seriasly (sic)" around an hour before officials say she was shot by Ms Grimmer.
Her last update was commented on by a woman listed as the girl's grandmother with the words: "I'm here for you guys. no reason to be afraid."
The shooting took place at a Texas Department of Health and Human Services building after Ms Grimmer was denied food stamps months earlier.
Update: Rachelle Grimmer's Daughter Dies After Predicting Death on Facebook
On Monday evening, Ms Grimmer entered the state welfare office and pulled out a handgun while speaking to two employees and demanded to see a supervisor.
The supervisor persuaded the woman to let the other two employees go with the 25 other people in building having already left.
At around 7:45pm CST, Ms Grimmer let the supervisor go. After hanging up on the police during negotiations, three gunshots were heard around 11:45pm CST.
A SWAT team team entered the building and discovered the body of Ms Grimmer and her two wounded children next to hear. The children were airlifted to a hospital in San Antonio where they remain in a critical condition.
Ms Grimmer had recently moved to Laredo, Tex., from Zanesville, Ohio. She had originally applied for food stamps in July 7 but her claim was rejected as Ms Grimmer did not provide sufficient information.
As well as an 18-page application, families who seek food stamps must provide additional information such as proof of employment and residency.
A spokesperson for the Texas Health and Human Services said they tried several times to contact Ms Grimmer before closing her case on August 1.
The spokesperson said Ms Grimmers' last contact with the agency appeared to be a phone call in mid-November.
The average family on food stamps in Texas receives $294 (£188) a month.