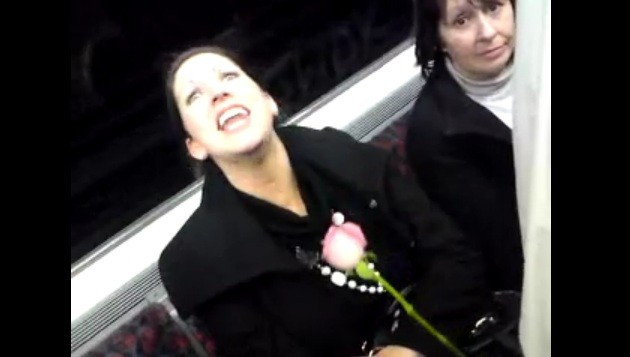 Warning: This video contains extremely offensive language
A third racist attack on public transport in London has emerged on YouTube this week following the well-documented arrest of a woman who hurled abuse at people from an ethnic background on a tram.
This comes just days after police called for information on a woman who told fellow passengers, "You're in my country now, speak my f***ing language."
YouTube has been alive with comments about the woman and most social media users are outraged at the woman's behaviour.
One said: "That accent is South London ... I'm pretty sure unless she is getting a train to Essex from Liverpool Street. She is not ?posh ... not at all. She might be holding an English Rose but she sure ain't one despite what she might think..."
"What an embarrassment of a human," said another.
In the video, the woman can be seen verbally assaulting a man who's holding the camera, calling him fat and telling him that he "invaded her country." Fortunately, the men are able to laugh off her onslaught after she tells him to "get an English language."
The video ends after she shouts "BNP! That's me!" shortly followed by "Welcome to London," she then exits the train at Liverpool Street.
The case of Emma West, the first racist woman on public transport to be exposed by a viral video on YouTube, will be heard at Croydon Magistrates' Court on Tuesday and is currently remanded in custody.