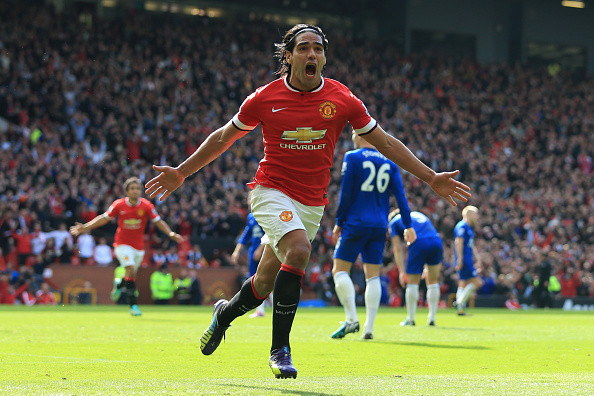 Manchester United striker Radamel Falcao has claimed he "needs to play" to prove his worth even though he failed to score a goal during the 2-0 victory over QPR on Saturday, 17 January.
The Colombian international regained his place in Louis van Gaal's starting line-up at Loftus Road after the Dutch boss left him out of the squad during the previous game against Southampton.
During the press conference ahead of the game against Harry Redknapp's side, the manager urged the striker to prove his value at Old Trafford should he want to secure a permanent move to the Premier League giants this summer.
Falcao missed some chances to score a goal during the victory over QPR, but when questioned after the game by Colombia's DirecTV Sport, he said: "There were 90 minutes very important to me. I need to play."
"I am happy for having played. I'm looking forward to score again. I am sure more chances will come as I had today (at QPR)," he added.
When questioned about whether he is performing at 100% he said: "I feel great and I'm playing without any kind of problem."
Asked about his missing chances, he said: "We were very close to extend the score. I had a couple of chances to score goals but unfortunately their goalkeeper was really well."
"I am very happy about the victory. It was a difficult game but we finally secured the three points."
Meanwhile during the press conference van Gaal defended Falcao although admitted as a striker he needs to score goals.
"In the first-half, I think we created one chance and I think Falcao has to score," the boss said.
"But in the second-half I think Falcao was also three times occupied with big chances and we scored two goals. It's not so important what I think because he wants to score goals and for me I have to judge how he has played and scoring goals is an important aspect of a striker, I know.
"But for me, also, it is very important that if he is an attacking point we can play further with the striker that we are coming in a third or fourth pace of our attack. And I think he did it well."