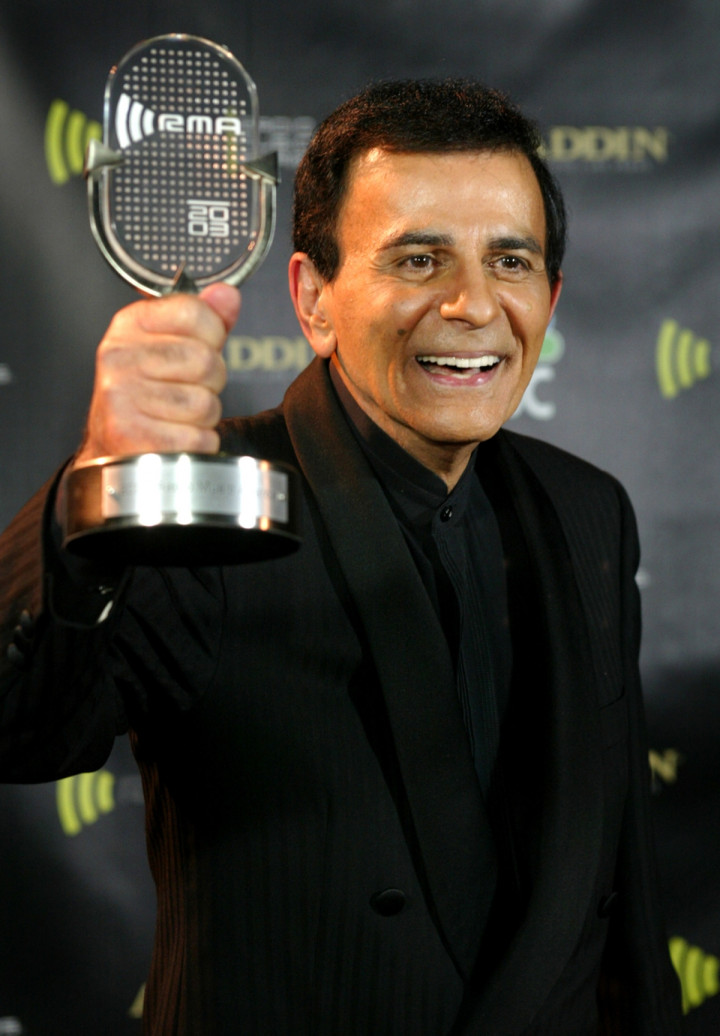 Radio legend Casey Kasem is in critical condition due to an infected bedsore and his health is declining.
Kasem is being treated at St. Anthony Hospital in Washington while his family has issued a statement saying the legendary radio personality may not survive.
His daughter Kerri Kasem issued a statement to the Hollywood Reporter on Friday night and said that Kasem's health is declining with time and "he won't be with us much longer."
The statement also said Kasem's wife, Jean Kasem, had a "private family moment for 2.5 hours so she could be by his side."
"If he opens his eyes, I want my Dad just once to see everyone standing around him, putting our differences aside and let him know how much he is loved by everyone, including Jean and Liberty," his daughter, Julie Kasem, told THR.
The famous radio host of 'American Top 40' and 'Casey's Top 40' was ailing since long while his wife and his children from his previous marriage were battling in court over the dispute over his health care.
Kerri released her father's health update after a Washington state judge put her in charge of the 82-year-old's medical care.
Kasem was suffering from Alzheimer's and Lewy Body Disease since sometime. The renowned radio personality was bedridden when his children accused his wife Jean of not allowing them of any contact with their father.
Kasem is receiving antibiotics through IVs for his bed sores, reports CNN.
"Mr. Kasem is alert and appears comfortable at this time," Scott Thompson, a spokesman for the hospital, told CNN.